Disable lock screen widgets, camera access on Android 4.2 –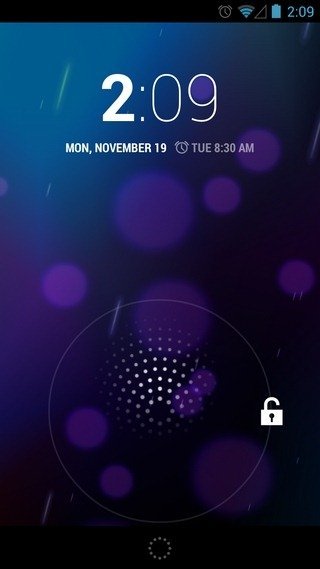 Lock screen widgets has been revealed on the Android 4.2 with well-suited characteristics. But sometimes, you wish to disable the widgets from lock screen due to privacy. It is possible with supporting freeware app titled LockScreen Policy.
How to remove lock screen widgets from Android 4.2?
Download Lockscreen Policy App For Android 
Next, start the just installed app then you get Activate option and tap on it.
To do next process, you have to run the app with administrator privilege.
Now pin the switch adjacent to both widgets and camera option to turn off the lock screen feature.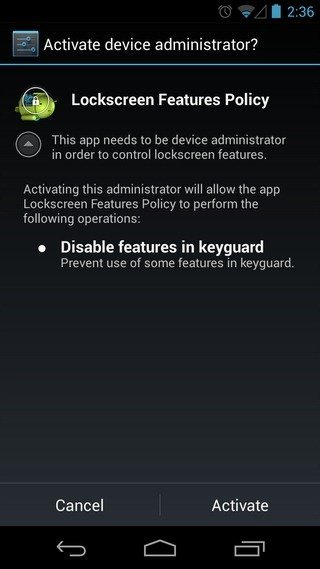 As result, you are ready to enjoy a confusion-free lock screen on the Android 4.2.
How to unlock hidden Daydream 'BeanFlinger' from Android 4.2
The Android 4.2 Jelly Bean consists fresh feature named "Daydream". Actually it is another form of Screen saver and offers five varieties of styles for applying one by one. The Daydreams activates default in hidden mode. Then an Android user needs to carry out a job with the purpose of unlock the Daydream.
To Start unlock process – 
At first, start your Android settings pages, tap on the About phone at the bottom.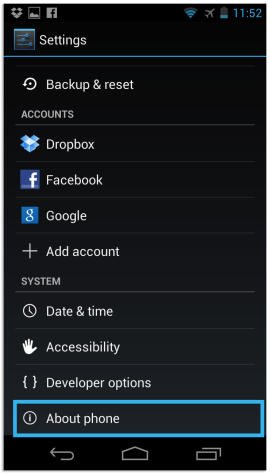 In the center screen of About phone, tap on the Android Version option until you prompt jelly bean option.
Next, tap and hold the BeanFlinger option giant until your Android devices vibrates for few seconds.
Now you should view interactive beans floating all over your screen, and you can throw them.
After performing above process carefully, the BeanFlinger Daydream will be unlocked quickly.