Command Prompt is known as DOS. It is an integral feature in all Windows operating devices. Command Prompt is an important tool in Windows which is used to configure window settings by entering commands. In Windows 8, you know that the Start button is not found in the taskbar. Thus it becomes difficult to open the Command Prompt as an administrator. To do this work one may follow the tips given further:
Here we are giving some tips to run the Command Prompt as an administrator in Windows 8. See: How to Activate Family Safety in Windows 8, Tips, Stepwise.
Run Command Prompt as Administrator in Windows 8
Method – 1
First, Open Windows Explorer from Metro window.
Now open Local disk drive (C: ) window.
Locate File menu and click on the Command Prompt in the drop-down menu.
Click Open Command Prompt as administrator. Now you can proceed with any of your work.
Method – 2
Hit Windows logo button +Q Shortcut on the keyboard and open Apps.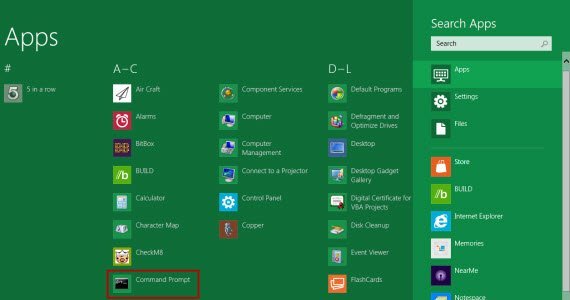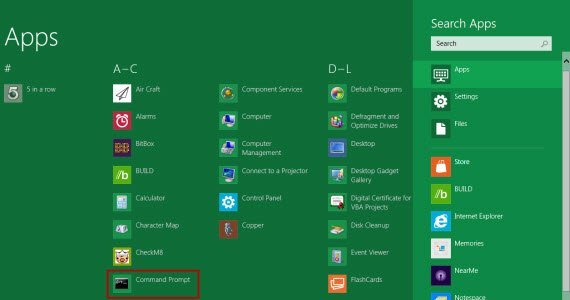 Find the Command Prompt icon in search lists.
Right-click on the Command Prompt icon.
Click the Advanced button at the bottom and choose Run as administrator.

Method – 3
Press Windows logo key + X shortcut from the keyboard. Here we find the Power user menu at the bottom.
Click Command Prompt (Admin) option from here.
Now the Command Prompt window in administrator mode will be displayed on the desktop screen.