Windows 8 is beautiful, fresh and a lot more fun, but it has its shortcomings. Those shortcomings generally arise out of the extensive shifting that has taken place as far as the comforts, earlier versions of windows provided, are concerned.
One such comfort was the more than easy shutdown process. You just needed to proceed to the start menu and click on shutdown. With windows 8 it's turned a little lengthy. Pull out the charms menu and then click on the settings charm. Then click on the power option and then shutdown.
There is a trick that can drastically shorten this otherwise long procedure. It can reduce it to a single click. The trick is to create a shortcut icon for shutdown. To do that, just follow the following tips carefully:-
(i) Go to the desktop and then right-click. A menu appears where you need to click on NEW. A menu again appears and then you click on SHORTCUT. The shortcut menu appears.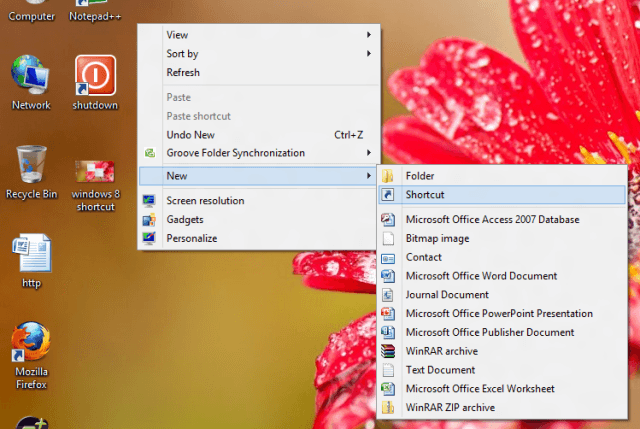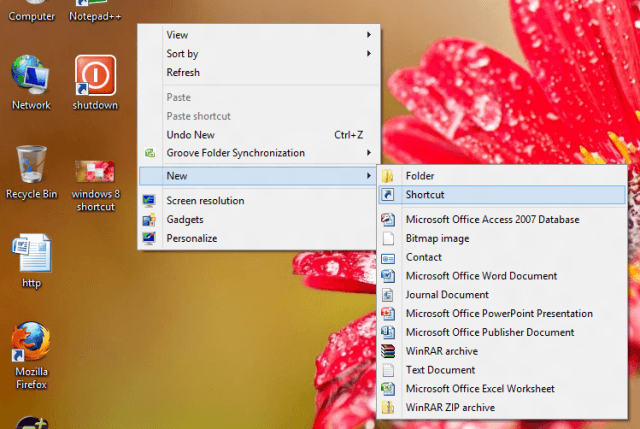 (ii) There will be an empty rectangular box where you need to enter a location for the application whose shortcut you are creating. Enter 'shutdown /s/t 0 (it's zero)' . Now a new shortcut appears on your desktop.
(iii) Now right-click on the shortcut and then select 'PROPERTIES' from the menu. A dialog box should appear. Click 'CHANGE ICON' under the shortcut tab. A warning box appears where it is mentioned that shutdown.exe does not have a shortcut. Click OK to such message.
(iv) Now a list of shortcut icon images is displayed before you. Select your favorite and then close the change icon window and properties window. Your shortcut now has an icon.
(v) Right-click on the shortcut and select the option 'PIN TO START'.Then your shortcut gets pinned to the start menu. Drag it to an appropriate place where it is easily viewed and used. You may even pin it to the taskbar as well.
Thus using this simple trick you shorten the shutdown process to a single click and works as power button in Windows 8.