The Samsung Galaxy S4 has a feature-rich smartphone camera. It supports up to 13 Mega Pixels. The main features of the Samsung Galaxy S4 camera are autofocus, continuous HD video recording, face and smile detection, and many others.
It can record HD video with 1080 pixel including 30 frames per second in single and dual mode simultaneously. Dual camera mode in Samsung galaxy S4 lets you to capture an image or record a video of both the back and face together.
Tips to use dual camera mode in your Galaxy S4, follow the below given easy steps
Step 1
At first, launch the Camera app and set the shooting mode to Auto mode.
Step 2
Now tap on the Dual Camera button in the upper left side of the phone screen.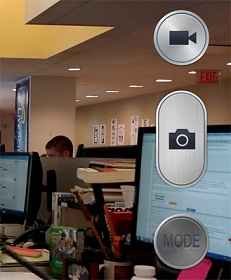 Step  3
Next, set the rear-facing camera with your focus. Ensure that your face is to be found opposite the front-facing camera.
Step 4
Then you will get the postage stamp of captured photo frame on front-facing camera screen. If you like to change it, tap on the arrow button at the bottom of the screen.  Now you will get 12 photo frames in slide view.
Step 5
At last, press the shutter button to capture your photo.
This way you can use Dual Camera Mode for the Galaxy S4
Related Post:
How to use Android camera App as webcam step by step
Top 10 Apps for Samsung Galaxy S4