Microsoft Windows 10 collects the data from Talk to Cortana, Store applications, typing history moreover handwriting patterns. They prepare a local user dictionary that makes suggestions and utilizes your voice input to perform the cloud based services better. For example, the record serves you with better typing suggestions and handwriting recognition for each of the languages.
At the same time, they provide a tool View and Clear User dictionary in Windows 10. We have earlier written a post in the regard of How to Enable and Disable Cortana Speech Services on Windows 10. Today we will Present a method to see and delete the accumulated data.
How to View and Clear User dictionary in Windows 10
Step-1: – click on the Action Center icon located at the right end of the taskbar and select Settings tiles.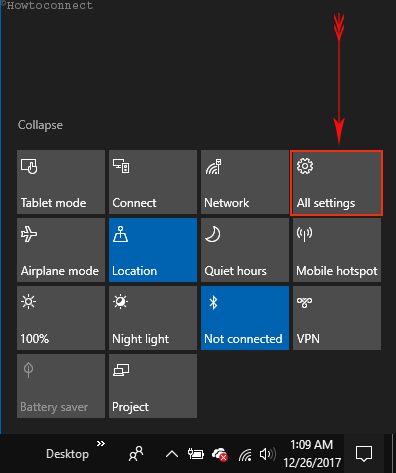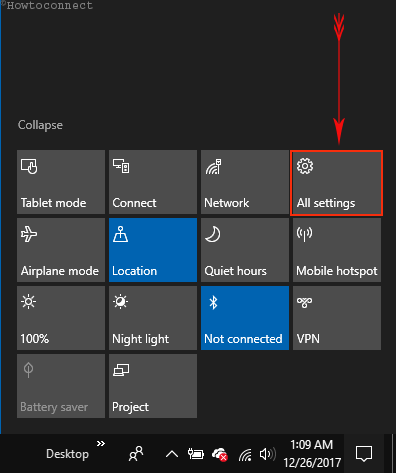 Step-2: Select Privacy.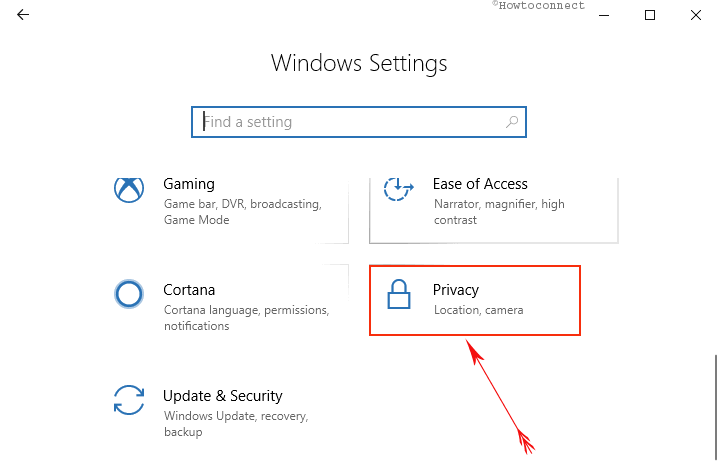 Step-3: Go down To the left pane And click on Speech, inking, & typing. From the respective right pane, click on the link View user dictionary. This option is available in the Getting to know you section.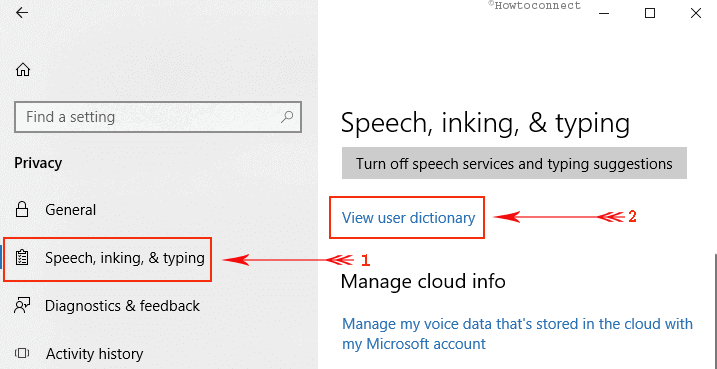 Step-4: You get access to You user dictionary page directly. You view the full list of the word and digits Microsoft has accumulated from Talk to Cortana, typing history, and speech diction. Scroll down and get the whole compilation.
Step-5:  To Clear user dictionary in Windows 10 a button is present here. Click on the "Clear user dictionary" button and you will experience that the list has disappeared.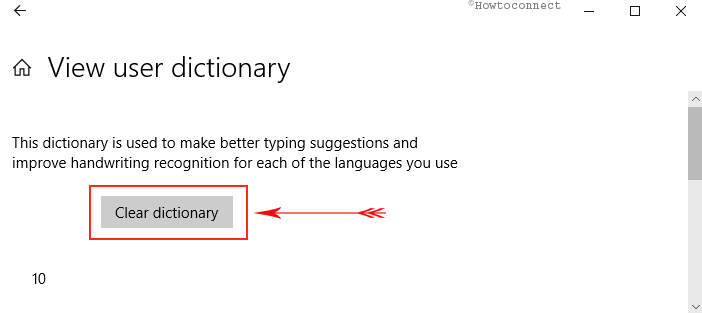 Isn't easy?
You can see another article in the same setting – How to Disable / Enable Collect Activities In Windows 10.
Recently Windows 10 has included a Privacy setting to delete the search records across the gadgets. Follow the way to use this – How to Clear My Device History in Windows 10.
Important – This feature is available for the users who have received at least Windows insider build 17068.
Conclusion
Microsoft facilitates Several important tools for Windows 10 and Cortana is one of them. Users always concern to their privacy settings as they collected the data. However, Microsoft harnesses these data for better user experience on Windows 10 during using various cloud based services. After The arrival of Clear User dictionary Tool, you are pretty efficient to remove the data you are concerned for.