Clear My Device History is an option in Windows 10 that allows you delete the records like searches in applications, settings, and others. When you make an activity in Windows 10 it collects for better use in future across your logged in devices. This feature sometimes works against you as unnecessary data accumulates at all the platforms despite you don't work there. But don't worry Microsoft provides a tool using which you can remove the info from all the locations staying at your Windows 10 computer. You can read How to Clear Cache on Windows 10 – All Type to delete the garbages from your PC.
How to Clear My Device History in Windows 10
Step-1: Launch Settings by pressing Windows & I keys collectively on your keyboard. On the appearing application, choose Cortana.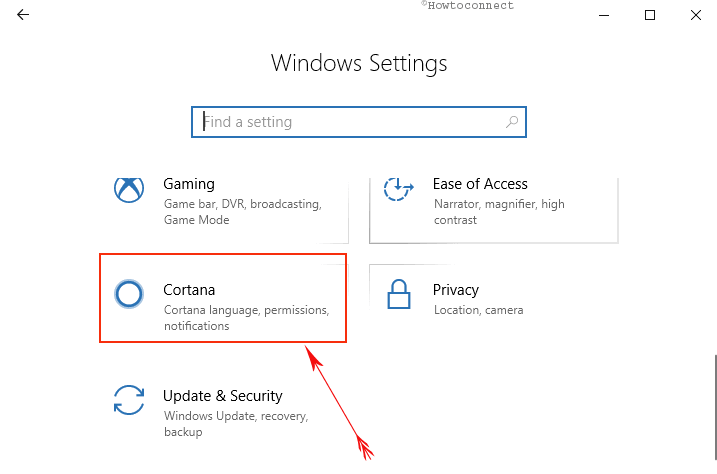 Step-2: Click on Permission & History in the left and jump to right side field. Press Clear my device history.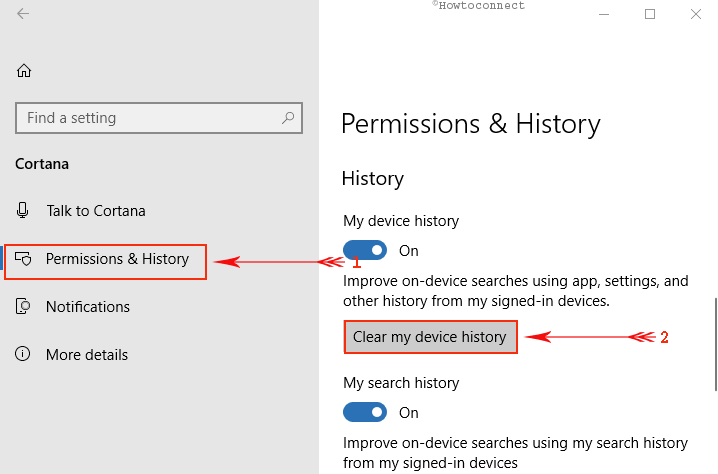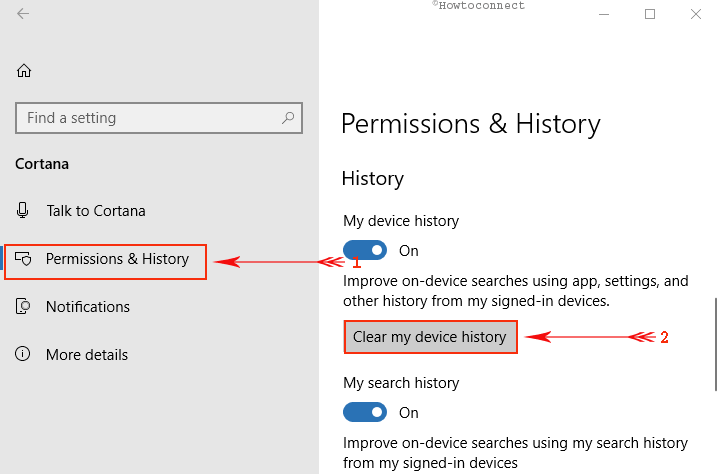 This will delete all the search data from Windows 10 PC including the devices you have signed in with same credentials.
Today every one owns more than one device such as PC, Mobile handset, iPad, Tablets and more. Naturally, the devices are signed with a common user account as you can't afford separate ID for each of the gadgets because it is so confusing and remembering the number of credentials is not an easy task. In this condition, when you make searches you will need to erase its record from every device separately. But Clear my devices history tool allows you to eliminate the info from there in only one effort on your Microsoft Windows 10.
Conclusion
Clearing the Search and activity record everyone is aware of but The deletion of same from multiple devices Staying at your PC is pretty amazing. Microsoft provides new tools to enhance the user experience of the latest Windows version. We have already written on How to View and Clear User dictionary in Windows 10. Now a new awesome tool is here to remove your record of searches from all the gadgets simultaneously. When you use Clear my device history in Windows 10 this is very easily done.