Prediction about Weather Forecast is such an act which is done by an expert as well as a common man all around the world. Sometimes prediction becomes true and sometimes it goes the other way. To predict Weather more accurately Microsoft has introduced an App. The Weather Application Apps is an integral part of Metro Screen of Windows 8. It displays a complete information about current weather status of the opted city on basis of each hour. Forecast of upcoming days could also be seen here.
How to View Weather App on Windows 8
Important Remarks –
In Windows 8, Weather App can be accessed through the internet connections, so internet should be connected from system to use this tools.
How to access Weather App inWindowss 8
At first, go to the Metro Interface window, click on the weather App. If you like to add the desired city in weather App, click on the Add City on bottom placed in the command pane. Type the city name in the blank box. You can also click on the Current city option to choose the desired city.

Now weather review detail of added city will be displayed in multiple tabs. You may also view complete weather review by clicking the Summary View button at the bottom.
How to view weather temperature Windows 8
If you want to know temperature summary of opted city in these unit Fahrenheit or Celsius, go to options – Settings— Weather Preferences.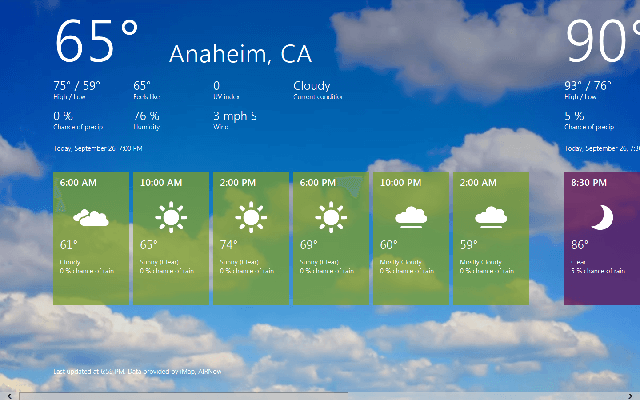 Choose your optional temperature unit and apply the settings.