Microsoft has introduced a modern security feature "Picture Password" in Windows 8 (Developer or Consumer) for accessing it under certain security covers. Although users are aware of multiple security features like slap capturing or scanning, Bio-metric, account password, etc in general modes. But this security feature in Windows 8 is meant for more secure login into the computer system.
Brief details of Picture Password – Actually Picture Password asks permission to verify security conditions during system login.  It allows you to sketch a gesture (sign) during choosing a picture to lock or start the security system. Suppose a user sets 2D gestures (sign) in an opted picture as the password then your system asks the same 2D gestures ( sign) at the time of logging in. Now important guides are being described below on how to use Picture Password in Windows 8. Have a look:
Related:
Windows 10 – How to Set Up Picture Password
How to Use Picture Password in Windows 8
Go to metro Interface tab and click on Control Panel app.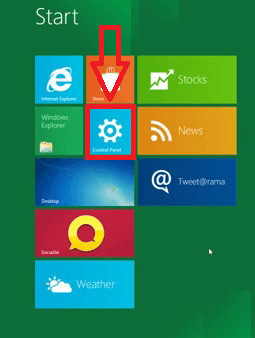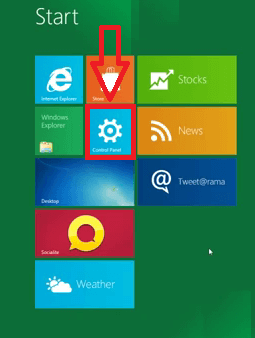 Control Panel tab including multiple options is displayed. Now click on the Users tab after Personalizing. Further, click on Create a Picture Password in the right pane.
 Type current account password in this tab and click on the OK button.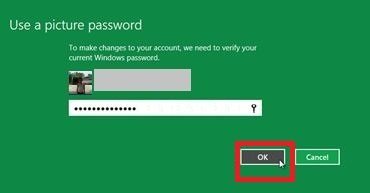 Next time users have to select a new particular picture to set password from a folder location or picture folders. Now click on choose Picture button from this tab.
 If you have selected a new picture, next tab asks to set as confirm this picture and click on this button Use this Picture.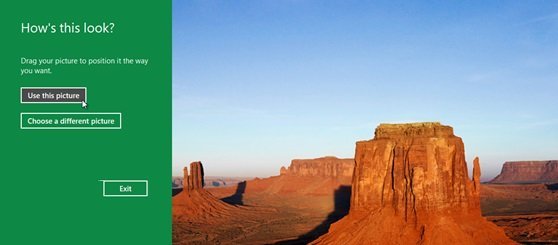 A new tab of Set up Your gestures comes in view. Here users have 3 gestures options to configure and create a password by either Touching or Clicking to choose picture password.
Repeat the steps by Touching or Clicking during choosing Picture to configure the password. Hit the OK button.
Now your system will ask to insert Picture password before logging in.