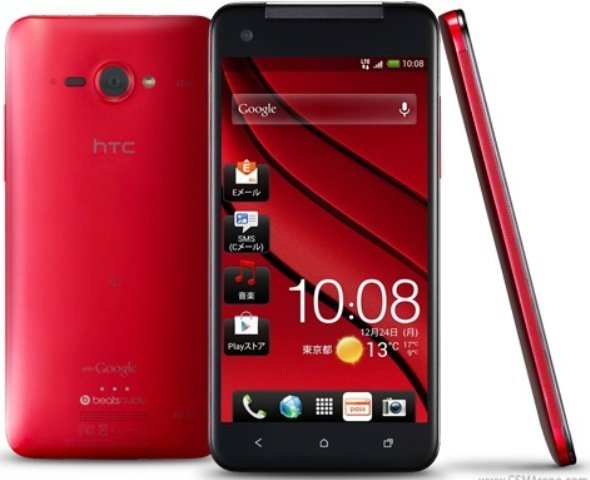 Last few decades have brought a revolution in the means of communication. There came many modes to communicate and each time the prior was replaced by something new and better, finally ending up with generations of Smartphones. There are many brands for Smartphones that are developing in this areas since decades, among them a Taiwanese company HTC is also a name equally renowned in making phones, tablets and smartphones. It gives us ultimate devices in reasonable prices.
As quoted by HTC "A focus on product design with performance, endurance, craftsmanship, and intuitive tools and interfaces, ensures an elegant experience in a beautiful, minimalist package." Recently it has launched HTC Butterfly. It is already being sold in USA in the name HTC Droid DNA. As described a phone with much pros and less cons, it is getting very good response in market and the HTC team is planning more shipment of the mobile.
What is HTC Butterfly?
HTC Butterfly is a Smart phone built by the HTC company. It is a fourth generation phone and has been unveiled as the rival to Apple's iPhone 5 in the market. It is provided with the Android platform and HTC sense 4+ touch interface, and a brilliant touch screen.
Specifications of HTC butterfly
A 5 inch vibrant LCD screen with 1920×1080 pixel resolution. It is using third generation super LCD display with the Cornering Gorilla glass 2 technologies for a robust and touchy screen.
A 1.5 GHz quad-core Qualcomm (S4) Processor along with Adreno 320 graphics chip.
Google android's latest OS version – Android 4.1 Jelly Bean.
Operates 3G, Bluetooth, Edge, Wi-Fi, and supports band 11/a/b/g/n, GPS, DLNA and NFC.
A powerful combination of 2 GB RAM and 16 GB internal memory and extendable to 32 GB, using a micro SD card.
Bright and vivid 8 Mega Pixel secondary camera and a 2.1 Mega Pixel primary camera.
A powerful device is useless unless provided with a power supply so this device is provided with a 2020 mAh battery that lasts around 4-6 hours of use.
The device is powered by Beats audio enhancements for high quality audio intake.
The price quoted for this device is about $600 approximately Rs. 32,000.
Talking about the cons, we find the price quite high. If you love to use Windows OS, then this phone is not your type. Lest this we actually don't have any cons. It is proposed to be released in December 2012 or after that.