Today, in this article we will unveil the way to Install 1903 Windows 10 May 2019 Update by using USB. Each year Microsoft unleashes two vital updates having qualitative improvements along with modern and attractive features for this OS version. As a part of continuation, the company comes up with the biggest buzz of the year 2019 named May update. Usually, Windows 10 keeps getting each version automatically but sometimes you may need to carry the software for future use. The best way to do so is by using the Media Creation Tool.
Microsoft considers users satisfaction most and gives the utmost priority every time. To hold up that reputation, they always bring forward the newer features in every release. This time, they changed their idea a bit and focused more on improvements of existing features instead of adding a new one. Windows 10 1903 May 2019 Update includes vast enhancement on Emoji panel, Game bar, Action Center, snip & sketch and more. Moreover, Windows Sandbox has arrived to provide the users with a special area where they can exercise various new and experimental services. That's not all! The newly introduced Light theme mode will bring up a new charm in your Windows 10 device.
Install 1903 Windows 10 May 2019 Update
Here is how to Install 1903 Windows 10 May 2019 Update from USB –
System Requirements
In order to smoothen the process of installation, your system needs to meet some basic requirements. These are –
Good internet speed. We recommend you to use unlimited Wi-Fi or Ethernet connection because limited data often interrupt the downloading process.
A USB Flash Drive that contains a minimum of 8 GB free space inside.
Boot the update file in USB flash drive
Ensure the minimum specifications and let's move ahead to Install 1903 Windows 10 May 2019 Update from USB –
Step-1: Open Microsoft Edge web browser (either by clicking on the pinned icon on the Taskbar or from Start menu).
Step-2: Visit the official Windows 10 May 2019 update Download page of Microsoft.
Step-3: Once you reach there, hover the cursor over Create Windows 10 installation media section and make a click on Download tool now.

Step-4: A pop-up will prompt up in the bottom of the browser. Click Run option to start the installation process straight away.
Step-5: When the downloading process is finished open the tool. A UAC dialog will show up in the display, click on Yes to give consent.
Step-6: Windows 10 Setup wizard will turn up now. Click on Accept from the bottom in order to agree on the license terms of the software.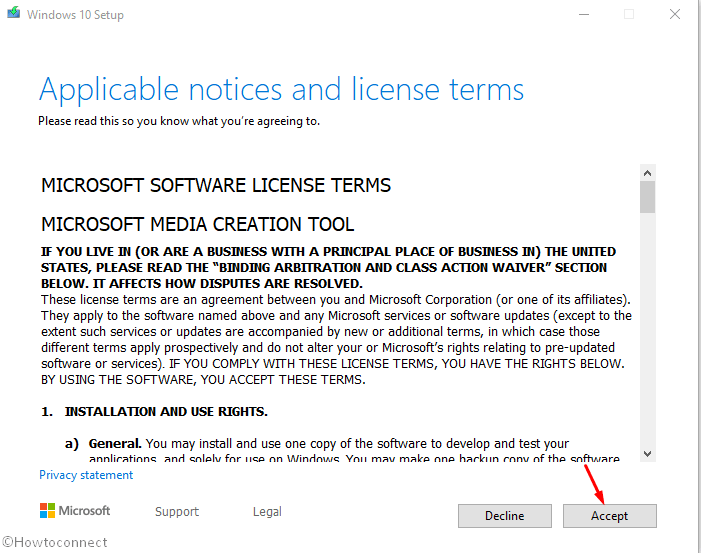 Step-7: Subsequently, click on the radio button of "Create installation media (USB flash drive, DVD or ISO file) for another PC" and then hit the Next button in the next window.
Step-8: The system will by default choose the right options for your preferred Language, Edition and Architecture. But if you want to change it, use the drop-down menu and once selected click on Next.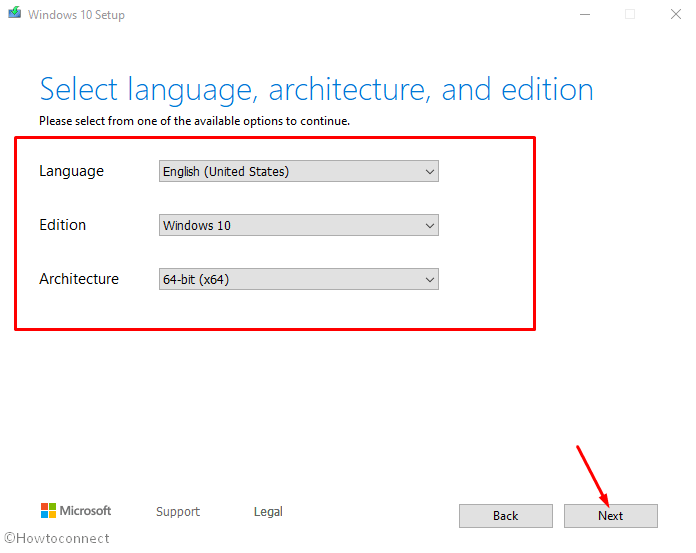 Step-9: Click the radio button against USB flash drive and hit Next button.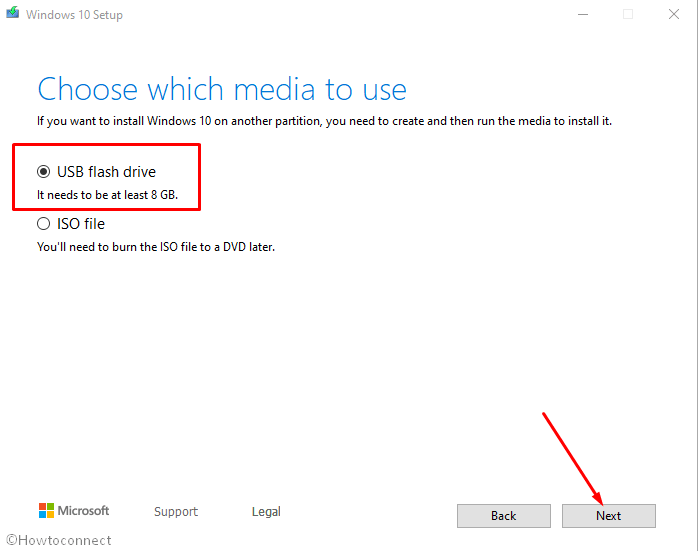 Step-10: On the next page, Choose the "USB flash drive" where you prefer to boot the files. If you don't get the desired one, click on Refresh drive list to see more options.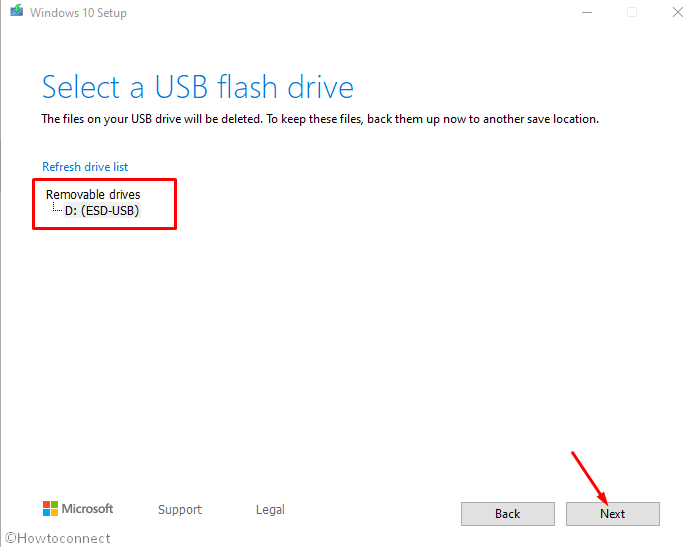 Step-11: Make sure to choose the correct drive as it will be wiped out during the process. Perform a click on Next.
Once you have made the USB drive bootable follow this article to complete the remaining work – How to Clean Install Windows 10 May 2019 Update Version 1903.
That's all!