Today, in this article, we will discuss How to Install OTF Font on Windows 10 and 11. Usually, you need to spend some bucks to get OpenType typefaces, but there is always an alternative. We will show you the procedure that will not cost a single penny to buy OTF. Though Windows 11 and 10 come up with bundles of default fonts, often we want to change them to provide an exciting look to our desktop. Fortunately, OTF is available that also helps to give your PowerPoint presentation or graphic design project a creative look.
Microsoft worked with Adobe to develop the newest and most advanced kind of font standards, the OTF. OpenType is a high-quality font with modern design most of all suitable for all types of applications.  Two technologies are used to develop this. It starts with a Unicode that will allow multilingual coverage that too even for Asian language. The later one is such a technology that gives free room to advanced typography in automatic enhancements for the character shapes including many other typographic options. These have almost replaced the previous Postscript Type 1 fonts. Read – Windows 10 – How to Install, Remove, Show, Hide Fonts
Ways to Install OTF Font on Windows 11 and 10
Here is How to Install OTF Font on Windows 11 or 10 –
Step-1: Follow the link, to get the OTF fonts for free.
Step-2: Choose your desired One and then do a click on Download OTF located under the font.
Step-3: Next, select the radio button of Save and click on OK to proceed forward.
Step-4: After a few seconds, go to the Downloads folder. Locate the font you downloaded a moment ago, make a right-click on it and then choose Extract All.
Step-5: Now, right-click on the unzipped folder and select Open or simply double-click on it to do the same.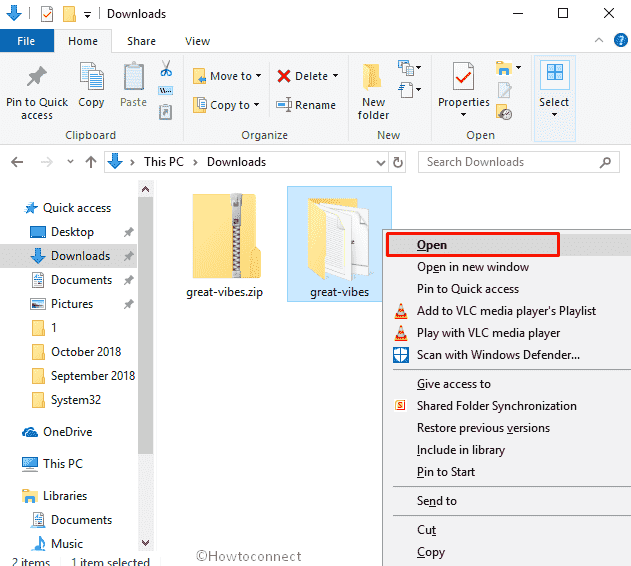 Step-6: On the following window, right-click on the font that has .otf extension and then select Install.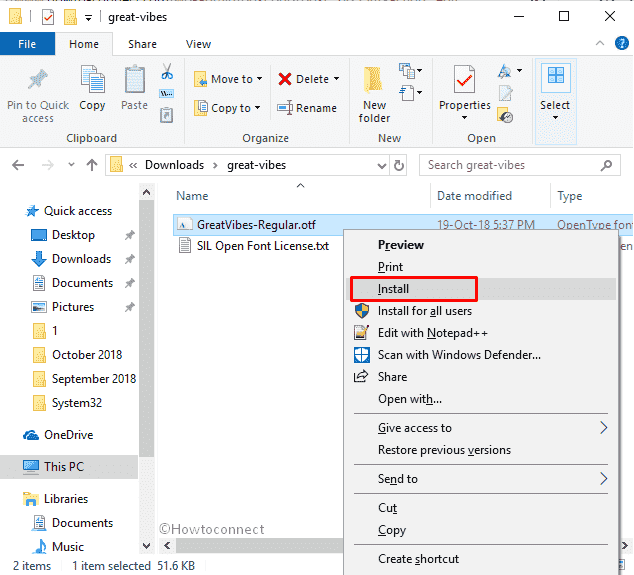 So, this's the simplest method to Install OTF Font on Windows 11 or 10. You can consider the following tips while installing OpenType fonts on your computer:
Keep the installed fonts on your computer's hard drive. When you are installing it from a CD/DVD/USB, ensure to Copy fonts to a folder; otherwise, you can use this only until the drive is present on your PC.
Sometimes some programs or firewall may block the typeface. You should restart Windows or allow the font in the security app and open the respective application again.
Try to avoid duplication. Suppose that you have to install OTF and the same font in another standard is already present, avoid the presence of both because it will create conflicts while selecting any of them.
Hope this article helped you to Install OTF Font on Windows 11/10. Let us know you have any queries.
That's all!