Intel has updated the Bluetooth driver for Windows 10 to version 21.50.0.1 addressed some issues. Recently, the driver was showing unusual behavior in Device manager and causing problems for users. The package has feature and security updates including fixes for Yellow Bang sign after resuming from sleep mode, disappear after reboot, and performance issues in Bluetooth speakers. See the details of Intel Wireless Bluetooth Driver 21.50.0 ahead.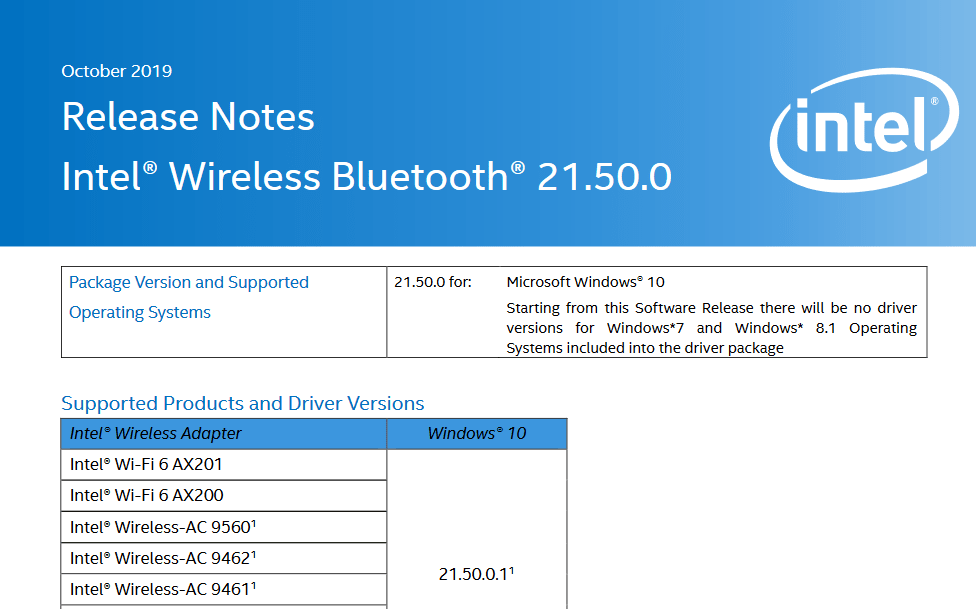 Intel Wireless Bluetooth Driver 21.50.0 for Windows 10 changes and fixes
Here are the key changes the Bluetooth Driver version 21.50.0 carry –
Fixed some issues that may have happened so far, but do not necessarily occur. Intel itself writes: "The driver has been updated to include feature and security updates. Users should upgrade to the latest version. "
Sometimes Bluetooth device may show a yellow exclamation mark after resuming from hibernation in Device Manager.
In some infrequent  cases, Bluetooth device may disappears from the Device Manager after a reboot.
Some systems could encounter problems with audio playback through Bluetooth speakers with high Wi-Fi usage and multiple Bluetooth devices.
You are able to download Bluetooth Driver version 21.50.0 of Intel from here.
Release note