Windows 10 April 2018 Update Version 1803 receives the Cumulative update KB4345421 for the build 17134.166. The package includes quality improvements for the OS and Windows Server 2016 0xD1 Stop code error.
July 16, 2018 Cumulative update is available for 64-bit and 32-bit and  ARM64-based Systems. This patch will replace KB4100403, KB4103721, KB4284835, KB4284848, KB4338548, and KB4338819.
KB4345421 –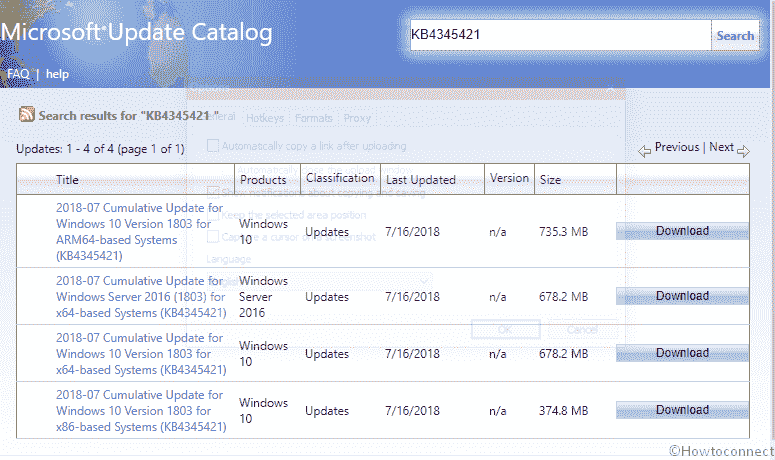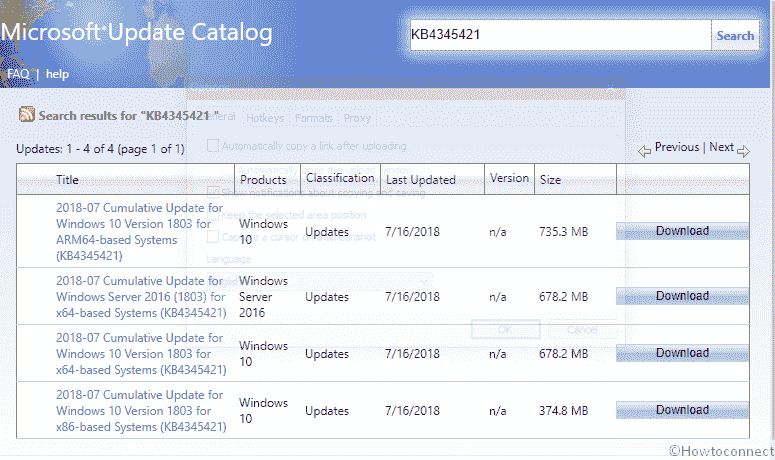 Now let's see the details –
KB4345421 For Windows 10 1803 Build 17134.166 Cumulative Update Details and Download Location
Changes in KB4345421
KB4345421 update comes up with only quality improvements.
In this patch, Microsoft addresses 0xD1 Stop error occurring due to a race condition after installing the July update. The error code message appears on certain devices that run network monitoring workloads.
Windows Server 2016 team works on DHCP Failover server problem in this package. Because of this issue, when enterprise requests a new IP address there is a chance to get an invalid configuration. The scenario ends up with a loss of connectivity.
Microsoft is trying to settle down SQL Server service to fails to restart issue This failure may lead the error message 'TCP port is already in use' to appear.
Windows 10 server 2016 team addresses an issue W3SVC remains in a "stopping" state, but cannot completely stop or it cannot be restarted. The problem occurs when an administrator attempts to stop the World Wide Web Publishing Service (W3SVC).
In case, you installed previously released updates regularly then just the newly available fixes in this patch will be downloaded and installed.
Microsoft is knowing about any issues with KB4345421 update.
How to receive KB4345421 for Windows 10 1803 Build 17134.166
Since the Windows update system is enough proficient so this patch will be automatically downloaded and installed. When you want can check manually by now then follow –
Press Win+I and choose Update & Security on the Windows Settings.
On the next page, go to the right pane and click Check for updates.
In case, you want the stand-alone package, click on the following link to navigate to the Microsoft Update Catalog website.
Download KB4345421 For Windows 10 1803 Build 17134.166 from here
File information
To see the list of all the files that cumulative update 4345421 provides download this Excel sheet
KB4345421 information
Source – Release note