Patchday came with a set of Windows 10 cumulative updates including KB4471327. This package addresses one, but an important bug coming from the previous update and offers some quality improvements as well. KB4471327 resolves the issue which made the Seek bar of Windows Media Player unusable. This WMP bug was tormenting users on every version of Windows 10.
You will receive this patch through automatic Windows update moreover you can download KB4471327 from the Microsoft Update Catalog website. The package has some known issues too on which Microsoft professionals are working for a resolution and possibly release in near future.
KB4471327 –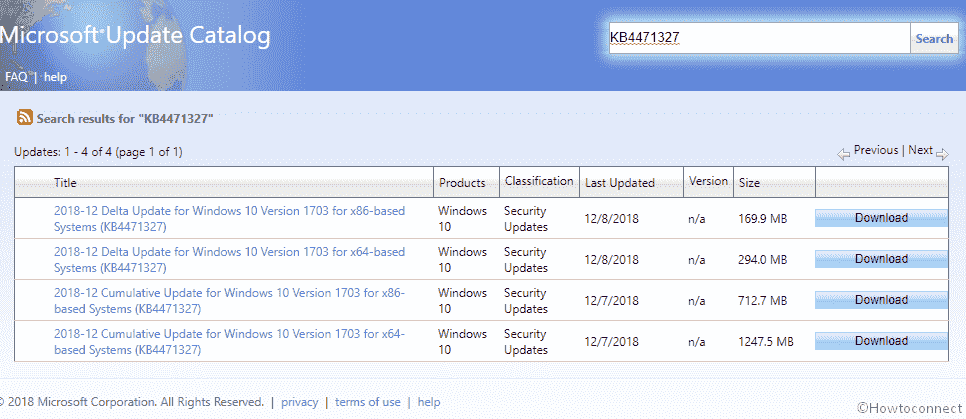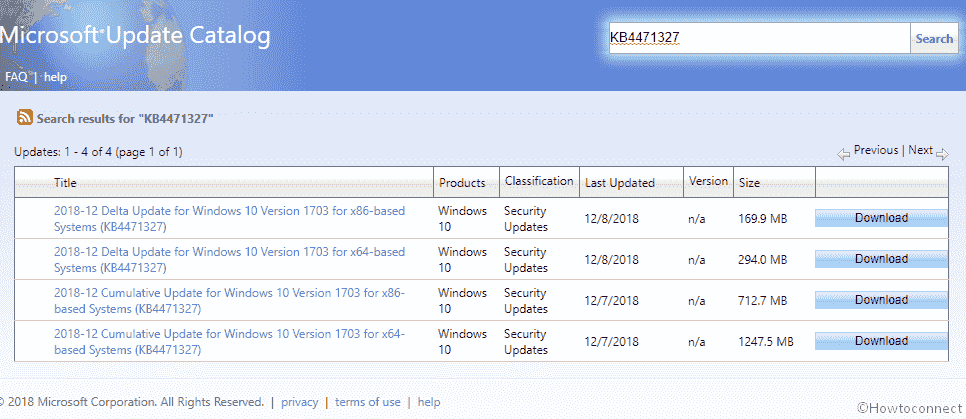 KB4471327 for Windows 10 1703 Build 15063.1506 Details
Windows 10 V1703 already touched the date of the end of service on Oct 8, 2018. So the features in the KB4471327 are valid only for Enterprise and education editions. However, The security updates will be working on Home, Pro, Pro for Workstation, and IoT Core editions same as on the other segments. This is to provide the protection from potential threats on the devices running these versions.
Microsoft team for Windows 10 addresses the Seek Bar problem in Windows Media Player when playing particular files in this patch. If you regularly use WMP application you might have noticed that the issue doesn't affect normal playback.
Apart from these, there are no particular operating system feature inclusions or updates.
The patch offers some quality improvements including some security updates to "(IE) Internet Explorer", "Windows App Platform and Frameworks", "Windows Graphics", "Web browser Edge",  "Microsoft Graphics Component", "Windows Kernel", "(MSE) Microsoft Scripting Engine", "Windows Storage and Filesystems", "Windows Authentication", and "Windows Wireless Networking".
Known issues with KB4471327
| | |
| --- | --- |
| Symptom | Workaround |
| There is a problem with both of the patches August Preview of Quality Rollup and September 11, 2018 .NET Framework update. After the instantiation of aforesaid updates, SqlConnection can throw an exception. To know detail of this issue, see the following article KB4470809. | Microsoft is actively working on a resolution to fix the issue and will push an update in an upcoming release. |
How to get KB4471327 for Windows 10 1703 Build 15063.1506
Your device will automatically receive the patch if you have the Windows update settings enabled. If you have obtained all the previous updates on regular basis then only new fixes will be downloaded and installed.
Before getting KB4471327 , Microsoft firmly suggests installing the latest servicing stack update. Your device will receive the SSU along itself too if you continue with the Windows update enabled.
If your system experience a delay in receiving this patch, try this –
Step-1: Open Settings
Step-2: Go to Update & security
Step-3: click on Check for updates
Download KB4471327
You can also download KB4471327 the stand-alone package  to install manually from the Microsoft Update Catalog.
Note here that Microsoft announced that there will be no December updates coming owing to the upcoming holidays. The update services must resume during Jan 2019 security update releases.
Source – Release note.
1) KB4467699 for Windows 10 Version 1703 Build 15063.1478
2) KB4467696 for Windows 10 1703 Build 15063.1446
3) Download KB4462939 Windows 10 Version 1703 Build 15063.1418
4) Download KB4343889 for Windows 10 1703 Build 15063.1292
5) Download KB4343885 for Windows 10 1703 Build 15063.1266