Microsoft just rolled out KB4480978 for Windows 10 1709 taking OS Build to 16299.904 on January's patch Tuesday. Though this update comes with no new OS feature, the package does address some important vulnerabilities.
You can download KB4480978 from Microsoft update catalog website, however, you should receive the patch automatically.
KB4480978 for Windows 10, 1709 Build 16299.904 – 8 Jan 2019 Patcday Update details
The key highlight that came with KB4480978 is the fix for the session isolation security vulnerability which could affect remote endpoints of PowerShell. Though "PowerShell" remoting works only with Admin account by default, one could configure the same to work with non-admin accounts. After this update, PowerShell endpoints cannot be setup to work without operating as Admin. If someone tried using a non-administrator account, it would fail, and Windows will display an errs.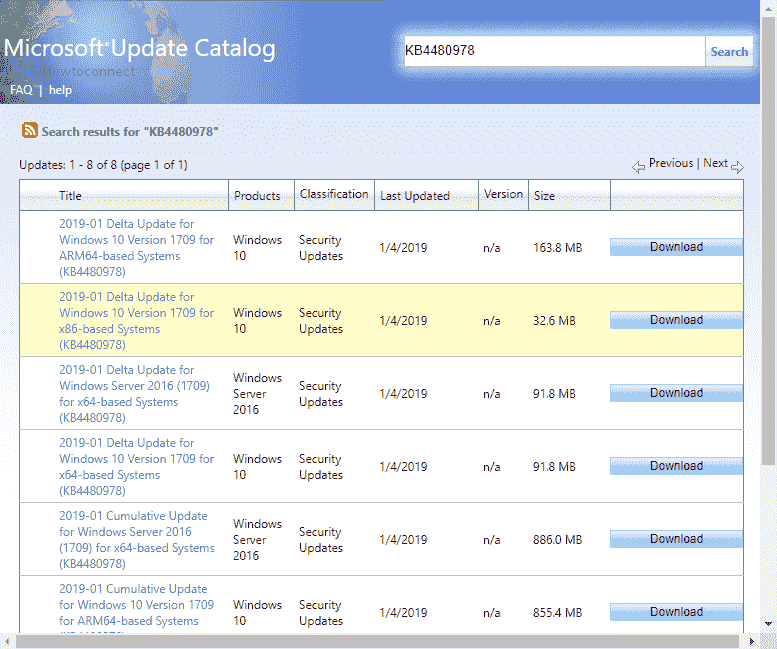 KB4480978 Known issues
Listed below are some of the known issues with the update KB4480978
Issue-1: Subsequent to receiving either "Sept 11, 2018, .NET Framework patch" or "August Preview of Quality Rollup", SqlConnection instantiation can throw an exception. This issue with updates has been around for a while now. You can learn more about this issue in the Microsoft Based article here.
Workaround: This issue is not yet resolved yet Microsoft team is actively working on finding a solution.
Issue-2: Third party apps may confront problem while authenticating hotspots after you get the update installed.
Workaround – Microsoft is working for a solution to this problem. The team believes that a solution to this issue will update soon, might be in January itself.
How to download KB4480978 for Windows 10, 1709 and install
If the update settings are enabled and neither paused nor disabled, your device will automatically download and install the patch. In case, you have all the previous updates installed and intact then the added fixes will be downloaded. You can also fetch this update's the stand-alone package from the Microsoft Update Catalog site. If your system undergoes any delay in receiving this patch, try this:
Step-1: Press Win+I hotkey to open Settings
Step-2: Explore Update & security option
Step-3: Visit on Windows Update available in the left panel.
Step-4: Click on Check for updates option adjacent to the right of "Windows Update"
Before installing the updates, it would be ideal to install the latest SSUs. Your device will receive the latest servicing stack update automatically if you have the "Windows update" enabled. You can learn more about Service Stack updates here.
If you'd like to see the list of files coming with this package update for Windows 10, you can download it here.
Alternatively, you can download KB4480978 from Microsoft update catalog site.
That's all!
Source – Release note.