KB4481031 is the cumulative update Microsoft has pushed for .NET Framework 4.7.2 and 3.5 for Windows 10 1809. This is a quality patch and therefore comprises only "quality improvements" and does not bring any additional OS feature. KB4481031 basically addresses some problems though. So far about the known issues with the update, there are none.
You will get KB4481031 automatically unless you haven't disabled Windows update. Moreover, you are able to download the same from Microsoft update catalog website.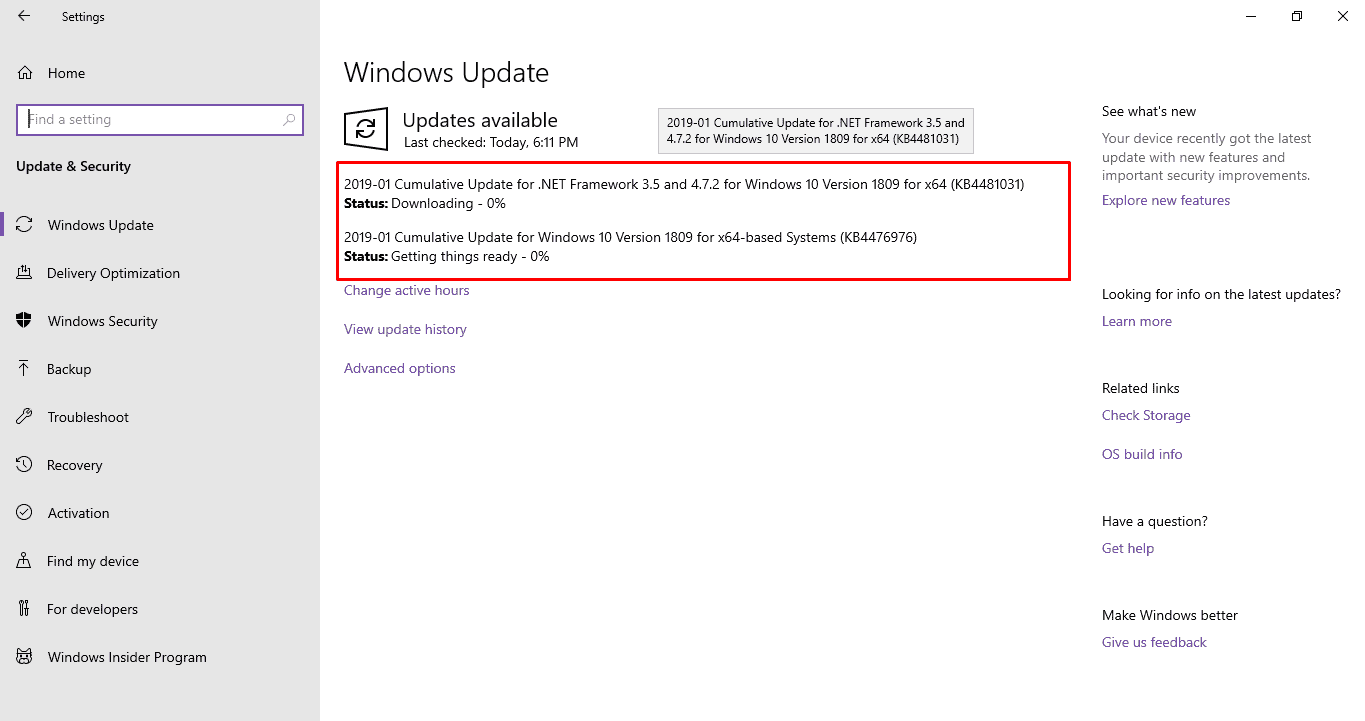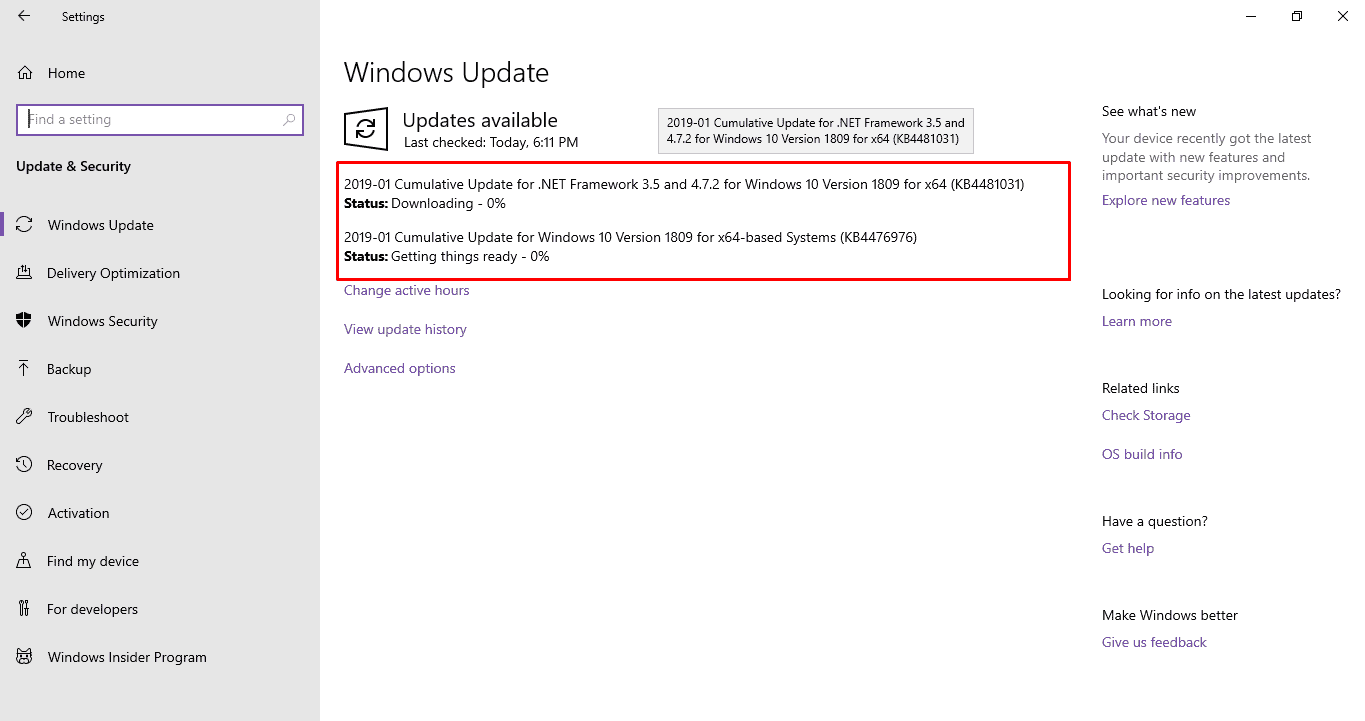 KB4481031 for .NET Framework 4.7.2 and 3.5 Windows 10, 1809 detail
This update addresses the following issues:
A garbage collection problem in the JIT compiled code.
Service becoming unavailable due to a race condition which affects IIS-hosted Net.tcp WCF services after restarting the port-sharing service.
The issues in relation to Special mode causing SerializationException and COMException
The cumulative update works on Special mode in which the logical call context is unable to be serializable. The problem creates SerializationException when secondary app domains call back to the default domain to gather evidence.
The special mode in which the thread is running under an impersonated user token rather the primary process token that causes COMException when evidence examination triggers urlmon initialization in the system. This, as a result, fails since it assumes a level of registry access that is not always existing when impersonating
How to download KB4481031 for .NET Framework 4.7.2 and 3.5?
As usual, your device will automatically download KB4481031 and install the preview update from Windows Update. If your system experiences a delay in receiving this patch or if you manually update the system try this:
Step 1: Open Settings by pressing Windows + I or by clicking on the Start button and then clicking on the Settings icon.
Step 2: Go to Update & security and then click on Check for updates
You can also download this update's the stand-alone package from the Microsoft Update Catalog Site.
Source – Release note.
To see the compilation of all the patches on a single location visit – Windows 10 Cumulative Updates List.
That's all!