Microsoft just rolled out the set of cumulative updates for February including KB4487018 for Windows 10. This path is a quality update and only carries generic and security improvements for various Windows programs.
KB4487018 for Windows 10 is for the build 10240.18132. This patch has a good lot of improvements and fixes. Concerned users should make sure they install the update. As of now, there are no known issues with this specific cumulative update.
KB4487018 –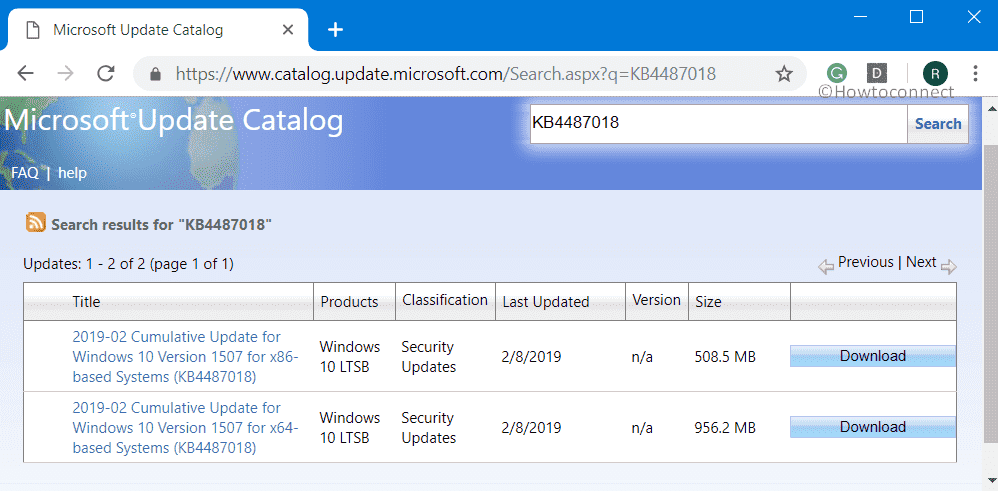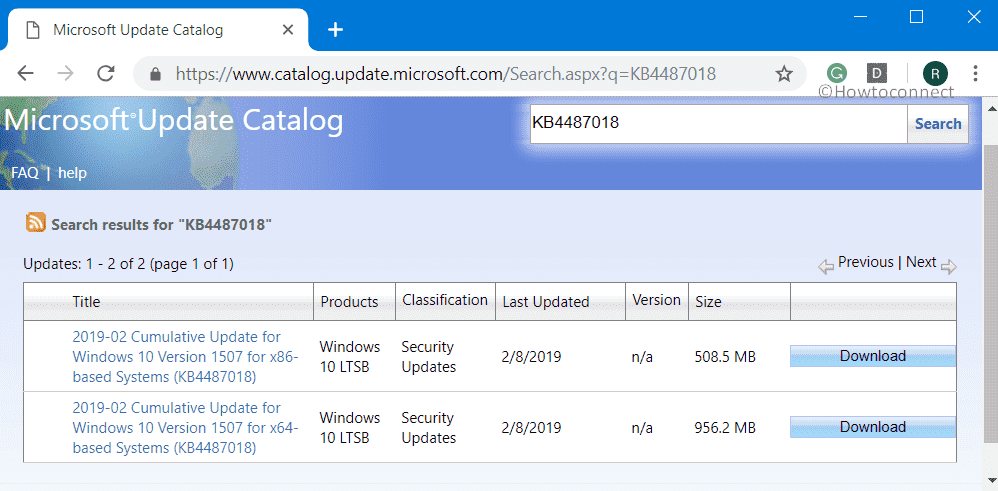 KB4487018 Main Improvements and Highlights
Microsoft and the team releases an update for Chile time zone information in this patch.
There was an issue which leads to complications in authenticating hotspot for some third-party programs.  KB4487018 addresses this problem.
This patch deals with an issue, which, in few cases, prevented some applications from correctly displaying the Help window.
In some cases, the Microsoft Jet database wouldn't open with an error message. And as a result, there were problems in launching applications which used a "Microsoft Jet database" with the Microsoft Access 97 file format. Generally, it happens when any of the database column names exceeds 32 characters. The February update addresses this problem as well.
The update also worked on another issue that caused failure in applying for GP permissions or retrieving roaming profile at user log-on by Windows 10 clients which authenticate to 802.1x WLAN access points. This problem roots in failed "Kerberos authentication" for "\\domain\sysvol, \\domain\netlogon", and other DFS paths.
The update covers another problem resulting in the inconsistency of clock and the calendar flyout with the user settings for the Japanese Era date and time formats.
KB4487018  clears other Japanese Era issues like incorrect display of Japanese Era name in MS Office Visual Basic, display of abbreviated "Japanese Era" names as incorrect.
Also, top-level domain support is implemented for "HSTS Preload" for Internet Explorer11 and Microsoft Edge.
KB4487018 comes with the security updates for a wide range of programs including Windows Server, Windows Wireless Networking, Microsoft Scripting Engine, Windows Kernel, Windows Input and Composition, Windows Graphics, Microsoft Graphics Component, and the Microsoft JET Database Engine.
How to download KB4487018 update for Windows 10?
You will get the updates all by itself if you have not disabled or paused the automatic update feature. Your system would receive only the latest fixes in case you have all the previous patches installed and intact. Also, you can download KB4487018 stand-alone package from the Microsoft Update Catalog site. If your system is experiencing any delay in receiving this patch, do this –
"Open Windows Settings => Update & security => Check for updates".
In case any updates are up, you will now receive it.
Also, download the latest SSUs before installing the updates for a smooth cumulative update process.
That's all!
Source – Release Note