Windows 10 1903 has received KB4517389 on Patch Tuesday 08 October 2019. The latest cumulative update brings improvement in security when using the built-in browsers Microsoft Edge and Internet Explorer. The package also addresses CVE-2019-1318 security bulletin glitch and printer problem. Carrying updates to manage and store files and verify user names and passwords takes place in highlights section of this patch.
You are able to get KB4517389 automatically through the Windows update service. In the situation, you haven't installed, pass through Settings > Update & Security > and click on "Check for updates".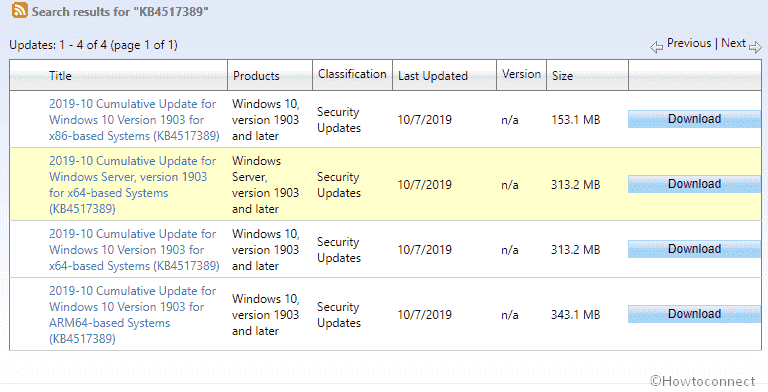 KB4517389 Windows 10 1903 Update changelog
The cumulative patch tries to fix security bulletin CVE-2019-1318 problem. This mess-up may lead to client or server computers to not support Extended Master Secret (EMS) RFC 7627. This would have increased CPU and connection latency utilization. This issue takes place while doing full Transport Layer Security (TLS) handshakes from devices that don't support EMS, particularly on servers. EMS support has been present for all Windows versions since the calendar year 2015. Moreover, this is being incrementally enforced by the installation of the date October 8, 2019, and successive monthly updates.
KB4517389 works on printer drivers and applications that use the Windows JavaScript engine (dll) for running print jobs.
Microsoft is not currently knowing any issues with this update.
To install KB4517389 Standalone package move to Microsoft update catalog, match the system requirement and click on Download. A sperate popup will prompt click on the solitary link available here.
Source – Knowledge base.