Once it happens that everything appears on Windows 8 desktop screen is pretty unusual. One can hardly deal with such Windows 8 screen appearance. Situation like this tends you to increase the size of every appearance at fix limit to get nice awesome look. If you facing similar challenges and wanting to fix appearance issue then follow remaining article.
To display everything bigger on Windows 8 screen, you need to apply certain changes in control panel.  One can easily head to Metro Control Panel and apply required changes in following ways:
Press Win + I key to get into Metro Control Panel environment.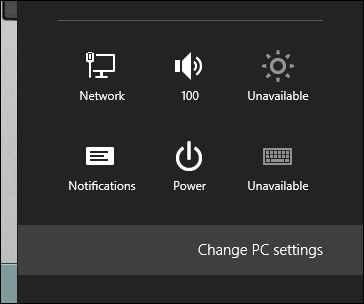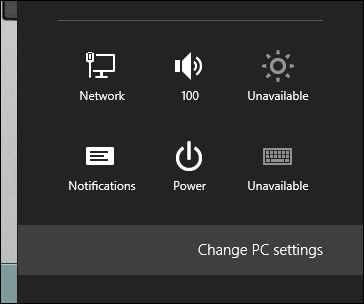 Now press PC setting then navigate and press 'Ease of Access Action' option as well.
The above action leads to open Ease of Access window that contains options like: 'Make everything on your screen bigger', 'High Contrast' and ' Tab through webpages and app using caret browsing'. Turn on Make everything on your screen bigger option.
When you Turn On 'Make everything on your screen bigger option' your Windows 8 desktop looks bigger and appearance will not be longer issue to handle.