When you boot Windows 10 PC you witness a screen containing the radiating logo of the Windows where you have to sign in to enter. This is none other than the Login Screen of Windows 10. You notice the background of the login is blue and highly shining. Few of you guys might like to Make Login Screen Background Color Plain.
A small registry hack could replace that default image with plain color. So, let us move ahead and see How to Make Login Screen Background Color Plain in Windows 10 with an uncomplicated registry hack to replace the default image with a plain hue.
How to Make Login Screen Background Color Plain in Windows 10
Write regedit.exe phrase in the bottom area of the search field. Hit Enter key as the result displays the regedit Run command at the uppermost.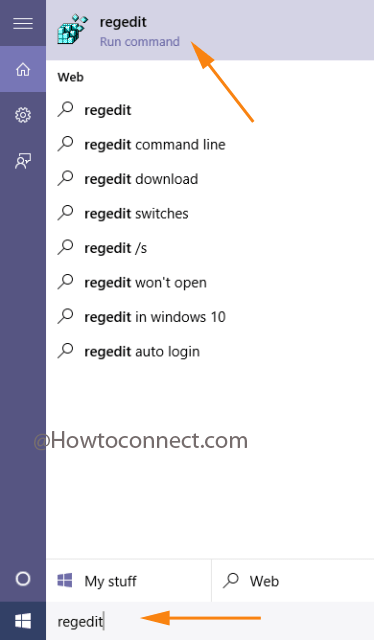 Now, pass through this way to do further changes:
HKEY_LOCAL_MACHINE => SOFTWARE => Policies => Microsoft => Windows => System
At the vacant area on the right section of the registry editor, right click and select –
New => DWORD (32-bit) Value.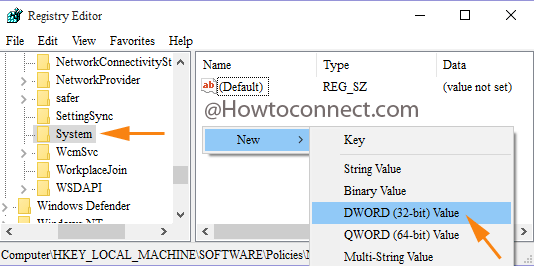 Write the underneath name of the DWORD value that has been established in the foregoing step,
DisableLogonBackgroundImage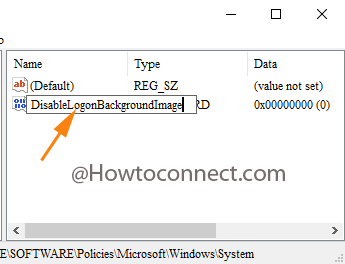 Right click on the established DWORD and go along with Modify.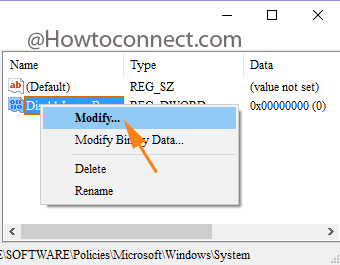 Upon the arrival of the Edit box of the DWORD, replace the Value data 0 with 1.
Press on Ok button to implement the changes.
Press Windows and L key. You can see the background has the same color as your existing theme.
Change the Background color of Login Screen
Changing Background color on Windows 10 login screen is so simple. Windows 10 lets select the desired accent color and implement for the Start, Taskbar and action center. But you will have to turn off this and the other one as well so that you can change it through the hidden color in Control panel. Follow the steps:
Go through
Settings => Personalization => Color
Here pull the slider to off for both ascent color settings.
1. Show color on Start, taskbar and action center and
2. Make Start, Taskbar and action center transparent.
Copy the underneath path and paste into run box (Win+R).
rundll32.exe shell32.dll,Control_RunDLL desk.cpl,Advanced,@Advanced
Press Enter.
The hidden colors cluster comes out. Select the desired color and finally click Save change button at the lowest part of the field.
If you want to use a personal picture as the login screen background in Windows 10 then download
As the theme color can be changed anytime, you can witness a fresh color on your login screen. The method to Make Login Screen Background Color Plain in Windows 10 is damn easy and the good part is the machine does not want a restart to implement the modification. Anytime in the future, if you prefer to see the default background in the login screen, just adjust the Value data of the above mentioned DWORD to 0. Attempt it!!!