Windows 8 has produced enhanced features in order to make better wireless connectivity. In the context, I have written useful guide earlier like configure Wi-Fi connection and airplane mode in windows 8. And now, Windows 8 has revealed fresh characteristics as metered wireless connections.
Once meter Wi-Fi connection is activated, you can manage data usage with data limit option and prevent unnecessary data transfers. Several effectual results are revealed from metered Wi-Fi connection in the Windows 8 which has been given as follow –
The built-in Windows Update tools will only download necessary update patches.
Easy to stop download new apps from the Windows Store.
Unable to start update process on the start screen tiles.
How to Activate Metered wireless connection –
Move your mouse cursor near connection icon in the right panel of the taskbar and click on Wi-Fi icon.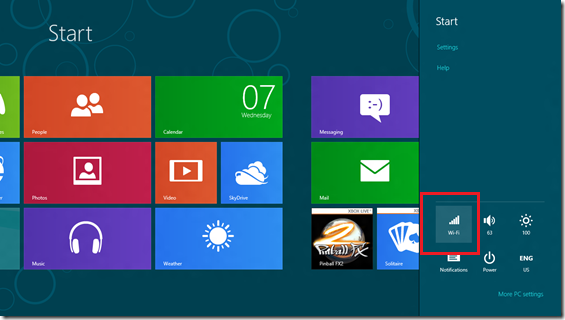 Then you will prompt Network tab in the left panel with entire active connections. Here choose this option – Set as metered connection
Thus the metered connection will be activated.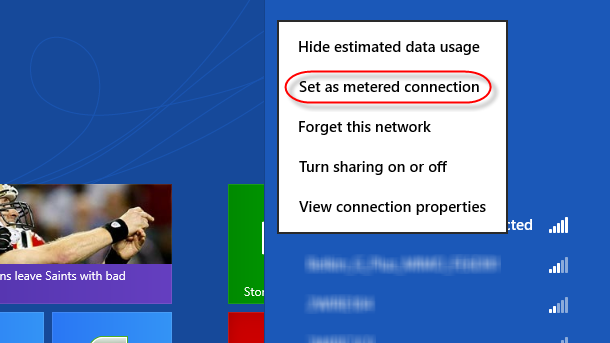 How to Deactivate data usage over metered connection in Windows 8 –
With Windows 8, two modes of metered connection settings are configured to beware of extra data consumption.
1.      Stop process of device software download –
To do it, go to windows 8 search windows and search devices related options.
Here click on Devices option and you get PC settings windows.
Next Check out the metered connection options is off from devices section.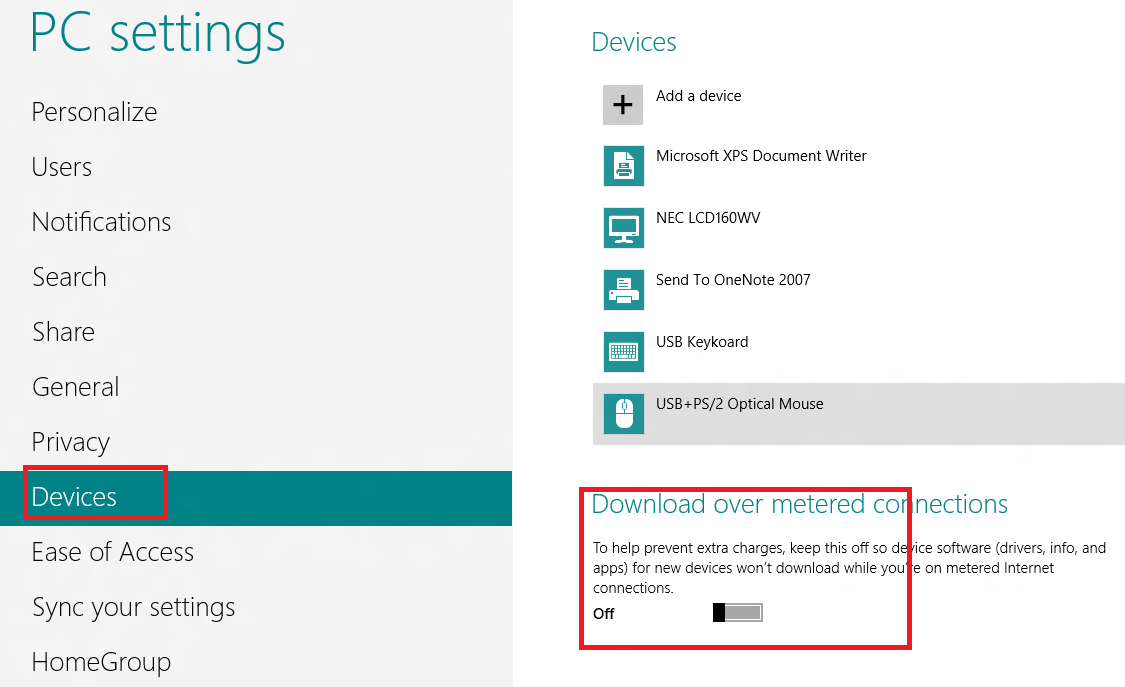 2.      Stop sync settings –
In the same page of PC settings window, scroll down and click on sync your settings section.
Then at the bottom panel, make sure the metered connection is off.
Test out app usage history in windows 8 –
If you wish to discover which apps are consuming maximum data, start Task Manager.
Next hit on App history tab from menu panel. Then you will notice about entire network usage from metered network column.
Remarks –
It is important to know for Windows 8 fans, metered connections are accessible only through Wi-Fi connection.