Google has provided significant contributions to popularize Windows 8. Now an authorize search app has been also presented by Google for Windows 8 in October. Google supported search app has been formed with enhanced features like voice support as well as result pages neat and clean. But the Google search app does not fulfill all requirements of Windows 8 fans.
If windows 8 fans want to get search results through different search engines (Bing, Yahoo) or access most-loved sites open on single place then Guess the suitable app ?. It is "Search All totally free of cost.
Download Search All app from windows store
Features of Search all app –
This app offers simple user interface and places all accepted search engine buttons in the same queue to allow search contents quickly and powerfully.
To begin search, insert the search keyword in Search Query box and click on the desired site logo.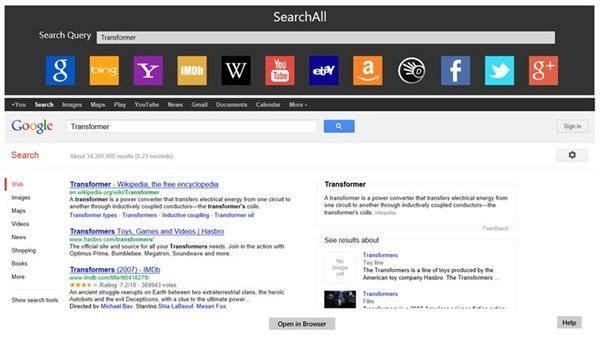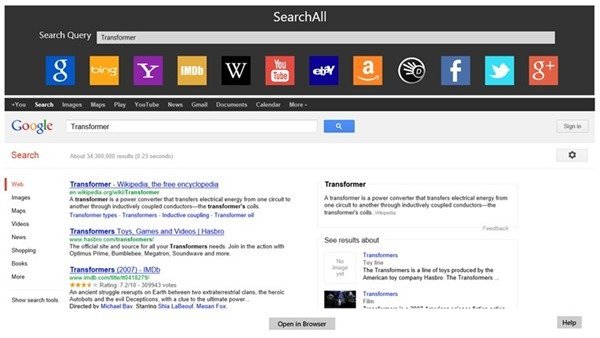 The app also offers integrated browser to start links from the search results.
Generally, Search All app is recognized as perfect app to search various sites from single place of screen.