Micromax is to present 'Android Jelly Bean' update for its A110 Canvas 2 Smartphone. The A110 Canvas 2 is the first in kind of Smartphone endorsed by Micromax that receives Android Jelly Bean updates. Though, Jelly Bean updates for A110 Canvas 2 is not available at OTA (Over the Air), and it can't be downloaded through PC suite as well. The users have A110 Canvas 2 Smartphone could install Jelly Bean updates at authorized service centers.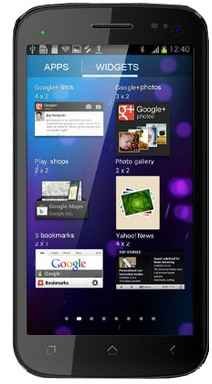 The Micromax spokesperson reveals that company is conducting intensive test on Jelly Bean ROM before presenting in public domain. It is expected Micromax will be appeared with Android 4.1 OS within a week. Initially, Android 4.1 Jelly Bean updates to install on A110 Canvas 2 Smartphone won't be available at OTA. It can only be installed after approaching authorized Micromax service centers. The Android 4.1 Android Jelly Bean OS has multiple features including with improved notification mode. It has absolute new TaskStackBuilder, Wi-Fi Service Discovery, Network bandwidth management and plenty more.
A110 Canvas 2 was presented by Micromax in November 2012. It runs on Android v4.0.4 Ice Cream Sandwich. Considering to modern need Android v4.0.4 is more and less useful. Once Android 4.1 Jelly Bean Mobile OS avail, it can be upgraded to relatively advanced Mobile OS version.