Microsoft Treasure Hunt is a Windows 8 adventurous game App. To make this game more adventurous Microsoft Treasure Hunt app is built on Microsoft Minesweeper for Windows 8 users. The game is quite interesting and classic puzzle game having advanced features. Players need to go through an underground complicated irregular network of passages or hedges in which treasures are hidden. They have to undergo certain hurdles and find out the treasures from the underground to win the game. The player earns bonus points and golds, unveil tools and weapons by making moves carefully. The main task of player is to save his hero from all dangers and make him collect the gold coins and safely reach the exit door.
How to Play Microsoft Treasure Hunt Windows 8 Game
1. Install this exciting game from the link provided below or from the Games/Puzzle category of the Windows Store.
2. Click on the Play button to start the game.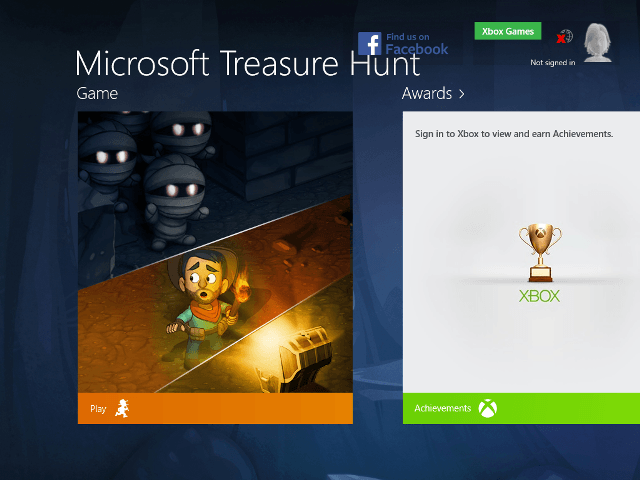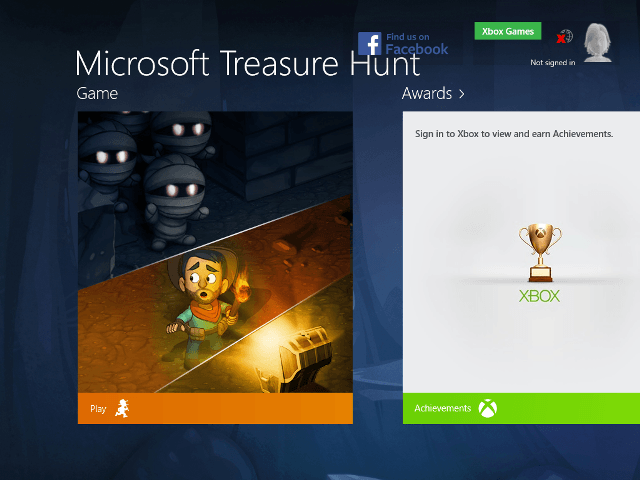 3. Now you can see your hero. The hero needs to collect the gold coins, escapes the traps, and monster. He has to dig out gold coins from the squares and have to reach the exit gate safely. Make sure that he doesn't unveil the trap squares or danger squares or else he will lose a life.
4. You can see certain numbers besides the squares. Each number indicates that how many dangerous squares touch the number. Let us understand with an example – If number "1" is there it means that exactly one trap is touching the square. Now, the exciting part is that the trap could be anywhere around the number "1". It can be even diagonally also.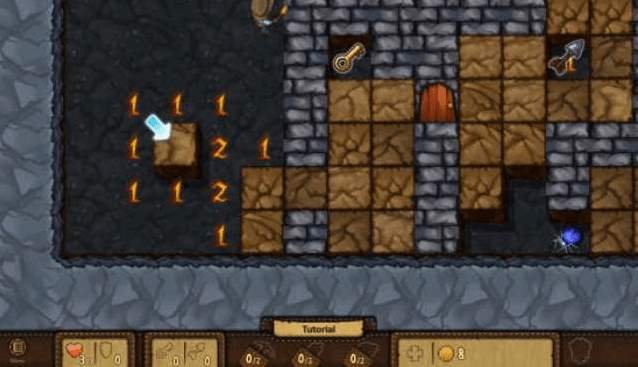 5. Keep on clicking the correct squares to discover the gold and safely reach the exit door leaving behind the traps and other dangerous things.
6. Clearance of one level leads you to another level.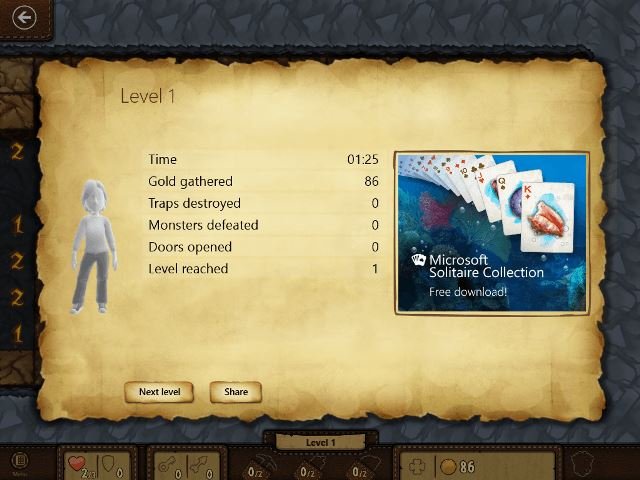 7. You can even buy necessary items so that you can use them in the next levels to accomplish your task.
Microsoft Treasure Hunt Objects
Hearts – You get 3 hearts on every level. Open a trap and you lose one heart. You lose the game when the last heart is gone.
Keys – The keys will help you to unlock the doors and move forward.
Weapons – If you get an arrow, tap it on the monster to kill it. Arrows are lost once it is used. Machete is reusable.
Shields – Shields will help you to lose a heart. If you unveil a trap, you will lose a shield not a heart.
Pickaxes – It will remove the dirt and boulders that block the way to the treasures.
Dynamite – It will remove everything that is there on the map, i.e., dirt, traps, doors, monsters but will not remove gold or items.
Maps – Maps reveal all the traps
Lucky Clover – All the collected gold will be doubled if you get a Lucky Clover
Mouse Controls
Move – Click on a square to move your hero. He can even move diagonally.
Digging – Click a square with dirt on it to unveil it. Be careful, if you unveil a trap, you will lose a heart.
Flag – Right click the square that you guess contains a trap. A danger sign will be displayed on that particular square.
Microsoft Treasure Hunt Windows 8 Design
Interface of this application is very appealing. You can see a little hero of the game whom you have to help to achieve the target and help him to cross all the dangers. Little weapons, monsters, maps, some tools, etc are the key objects of the game which are designed very skillfully.
Conclusion
This is mind blowing game of Windows 8. Lots of mental thinking is needed so that you don't end up in unveiling the traps and lose your game. You can even buy necessary items and stock them so that you can use them later to accomplish your task. Download this application and make your own treasure by collecting the gold coins.