Enchanted Spa Salon is a Windows 8 app for makeover. This app will take you into the magical world of princesses and you have to help the princesses to get back their beauties. You need to do the magical makeover with enchanting spa treatment of four famous princesses. You will get some magical instruments to modify your princess to make them look more splendid. The princesses are cursed and you have to cure them using spa kit and magical instruments. You have to regain the beauties of four famous princesses – Snow White, Sleeping Beauty, Cinderella and Emma.
Recommended: Design It! Windows 8 App – Dress Up Outfits, Makeup Babies for Show Off
How to use Enchanted Spa Salon Windows 8 App
1. Install Enchanted Spa Salon application from the link below this post or own it from Windows Store of games category.
2. Click on the "Play" button to start the application.
3. Select one princess among the four – Snow White, Sleeping Beauty, Cinderella and Emma.
4. Use different spa instruments and magical instruments to transform your princess.
5. Click on the instrument and you will be shown where to use it.
6. Drag the instrument to the affected area of the princess and cure her.
7. Get a kiss from the prince to the princess to transform her back into a human.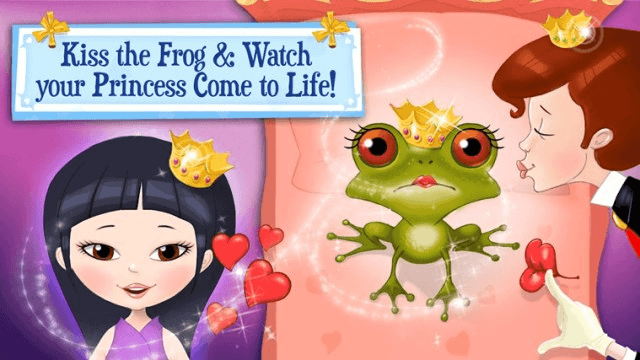 Spa kit and Magical Instruments of Enchanted Spa Salon Windows 8 App
1. Hair Care – You are provided with a brush to remove the hair tangles of your princess.
2. Puffy Eye Treatment – Select your favorite among 16 different eye treatments.
3. Perfume – Make your own perfume from 8 different potions.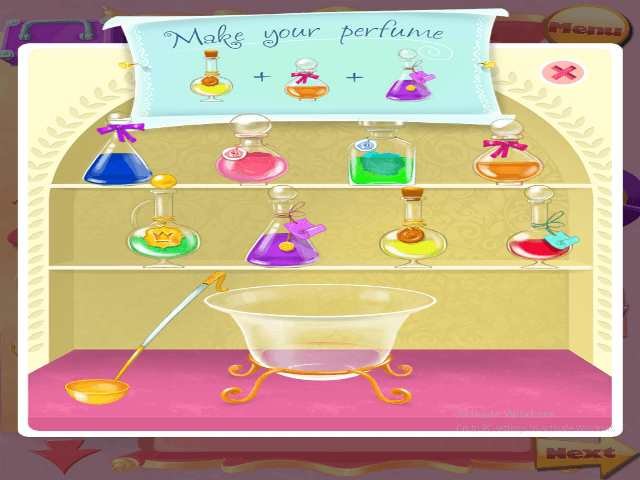 4. Dress – Make wear your princess the beautiful dress. 16 different attires are available.
5. Hair Picker – Pick the extra hairs and make princess skin beautiful.
6. Face Powder/Cream – Apply it on the face of the princess and remove her wrinkles.
7. Magical Mirror – Scan the magical mirror all through the princess and find out the poisonous apple. Click on the apple and remove it from princess body.
Magical Spells – Use magical spell to cure the stone area of the princess into a flesh.
Waxing – Wax princess legs and hands. Options of 16 waxing strips are available.
Nail Sharpener – Make princess nails beautiful with the nail sharpener.
Enchanted Spa Salon Windows 8 App Design
Interface of this application is very pleasing. You can travel back to your childhood days by viewing the magical world. Various spa kits and magical instruments are very pretty to view. Beautiful princess are the eye catcher of this application.
Spa Salon Windows 8 App Features
Its free.
Change the princess by using magical instruments and spa kit.
New variety of outfits.
Kiss from the prince brings life to the princess.
Prepare perfume with different potions.
Conclusion
Enchanted Spa Salon makes the little girls very happy as they can decorate their princess according to their taste. Cure the princess and make her most beautiful. The application has exited magical spells and instruments. Parents and kids will enjoy this game very much. The application will help the kids to use their beauty skills and make their princess look fabulous. So parents download this app and guide your kids to cure the princess.