Microsoft has recently rolled out .NET Framework 4.8 Language Pack for Windows 10 1809, 1803, 1709, 1703, and 1607. You must have only English version installed on your computer before you get this package. To complete the installation you may have to restart the computer. You are suggested to close all ongoing applications that are using the .NET Framework before this.
The package includes translated error messages moreover other User interface text for languages except English. Besides Microsoft also placed a link to the Offline installer of .Net framework 4.8. The update contains the source for 23 supported languages in a table.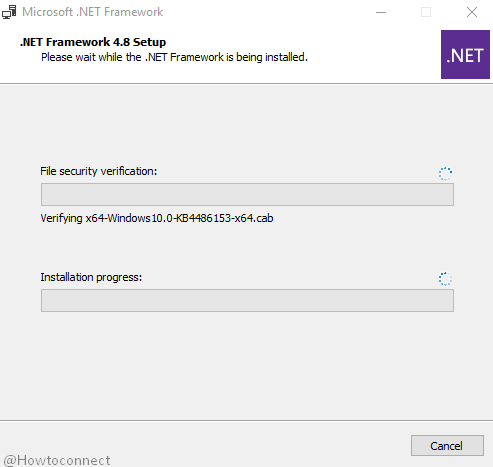 .NET Framework 4.8 Language Pack for Windows 10 as Offline Installer
We have previously informed about KB4486129 and KB4486153 for .NET Framework 4.8 Build 3761 Windows 10. You might have known that this version of the programming model comes preinstalled in May 2019 update Windows 10 1903.
The current update will install side-by-side with the former editions of .NET Framework 3.5 SP1 including this one. However, it will execute in-place update for 4, 4.5, 4.5.1, 4.5.2, 4.6, 4.6.1, 4.6.2, 4.7, 4.7.1 and 4.7.2 language packs.
Developers are able to use command line switches to install this .Net Framework package.
The .NET Framework 4.8 Language Pack (Offline Installer) is compatible with the below-written editions of the OS –
Client
1) Windows 10 October 2018 Update (Version 1809)
2) Windows 10 May 2018 Update (Version 1803)
3) Windows 10 Fall Creators Update (Version 1709)
4) Windows 10 Creators Update (Version 1703)
5) Windows 10 Anniversary Update (Version 1607)
6) Windows 8.1
7) Windows 7 SP1
Server
a) Windows Server 2019
b) Windows Server Version 1803
c) Windows Server 2016
d) Windows Server 2012 R2
e) Windows Server 2012
f) Windows Server 2008 R2 SP1
Source – Release note
That's all!!!