Are you getting Netflix Error Code h7353 while browsing or restarting a video? If you are encountering the same issue and running Windows 10 PC then you are on right location. You will see a few authentic ways here to fight back this playback error. You can learn a solution to one more issue of this application – Error U7353 Netflix in Windows 10.
Before you know How to Fix Netflix Error Code h7353 it is essential to understand the cause of the particular error. You sign in to Netflix to play a previously bookmarked and watched video. Here if you restart it from the bookmark then at times the video fails, showing the error code.
Netflix Error Code h7353 in Windows 10
Now let us understand the different ways to fix this error.
Clear Netflix Cookies in the browser
Step 1 – Reach out to netflix.com/clearcookies site. This will help in clearing the cookies but to do so it will it will sign out from Netflix. Sometimes this site doesn't work correctly, so follow the ahead steps.
Or
Step 1– Open Netflix in the web browser click on View site information from the address bar and select the link just below Cookies.
Step 2 – You will get Cookies set by this page pop up. From here, select all the cookies one after another and click Remove option each time.
Else you can follow this guide to How to Delete Cookies for Current Site in Chrome.
Step 3 – After completion of the process sign in back to Netflix.
Step 4 – Try operating Netflix again.
Delete mspr.hds File
Step 1 – Open the File Explorer with the shortcut key combination Windows+E.
Step 2 – In the folder, search mspr.hds. The search box will be on the extreme right under the ribbon.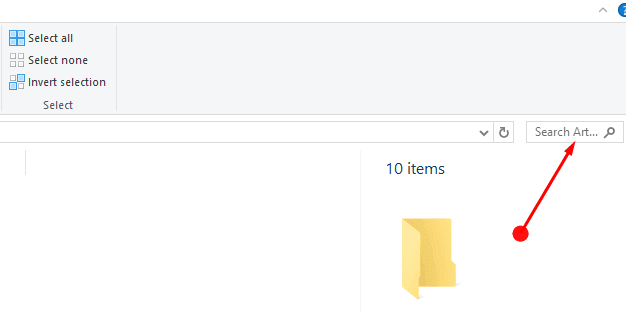 Step 3 – Wait till it shows all the files load. Once the results appear, select all the items, right click, and select Delete.
Step 4 – Open the Netflix again.
Restart the Device
Step 1 – Shut down the device completely and turn it on and now try launching Netflix again.
Update Windows
Step 1 – Press Windows button on the keyboard and select the Settings icon.
Step 2 – In the home page of the Settings app click on Update & Security. Here it will automatically start checking for the updates.
In case it does not start checking for updates then hit Check for update from the left panel. It will automatically update if there are any updates.
Step 3 – After updating try launching Netflix yet again.
Winding Up
Netflix is now gaining fame as one of the widely watched apps. Hence, you might not ask for such errors especially while watching your favorite video. Any of the above-mentioned ways may solve Netflix Error Code h7353. Follow each of them precisely as either of the methods might solve the error.
Repair any Windows problems such as Blue/Black Screen, DLL, Exe, application, Regisrty error and quickly recover system from issues using
Reimage
.