Many users face Error 45075 iTunes when they try to perform various activities on the application such as reset iPad/iPod, or restore data etc. If you have run into this specific iTunes issue on Windows 10, we present you with a series of solutions to resolve it. You can see a guide to Find Windows 10 iTunes Backup Location.
The Error 45075 iTunes Windows 10 usually occurs due to the security programs that block the regular and normal functioning of the application. Some experts are also with a view that iTunes might have a system glitch or a bug which results in popping up the error. The entire error message says that "A required iTunes component is not installed. Please repair or reinstall iTunes. (-45075)." Hence, let us move towards the possible solutions to get rid of this iTunes error.

Error 45075 iTunes Windows 10
Note – Please hold administrative authorities before following the solutions.
Solution 1 – Uninstall and Reinstall your Antivirus
In case, your Windows 10 PC has any antivirus installed in it, you are likely to notice this particular Error 45075 iTunes. Somehow, the antivirus blocks the additional components required by the app from being installed perfectly. So, the first attempt is to uninstall your antivirus and iTunes both.
Find 5 Best Free Antivirus Software with Download link For Windows 10.
After uninstalling the antivirus, try installing iTunes again. You should not encounter any glitches in the process.
Now, while reinstalling iTunes, you can easily notice the installation of extra components. When you see that iTunes is working perfectly, reinstall your antivirus program.
Solution 2 – Restart Apple Mobile Device Service (AMDS)
Step 1 – Type services on taskbar search box and press Enter when you see the same console.
For reference, you can also explore 5 Ways to Manage Services in Windows 10.
Step 2 – Locate and perform a right-click on the service namely Apple Mobile Device Service. Hover mouse on All Tasks and furthermore choose Restart option.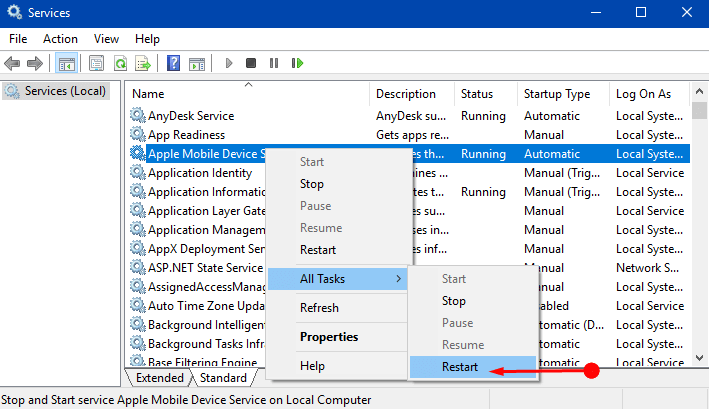 Step 3 – Once the execution is complete, restart your Windows 10 PC.
You can also learn How to Start, Stop, Configure Windows Services in Windows 10.
Solution 3 – Check for Windows Update
Step 1 – Open Settings application to fix Error 45075 iTunes Windows 10. Use Win+I keys or choose Settings option from WinX menu.
Step 2 – Select Update & security icon on the homepage of Settings program.
Step 3 – Make a click on Check for updates button and make sure that the OS is up to date. Moreover, also check that you have the latest version of iTunes.
If Check for updates is grayed out, see How to Fix Check for Updates Grayed Out in Windows 10.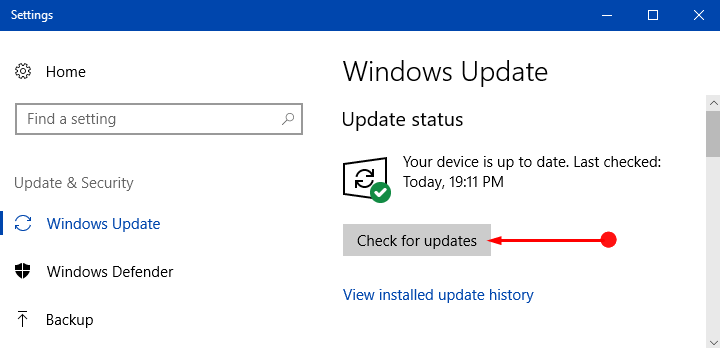 Solution 4 – Change Windows Firewall Settings
Step 1 – Type firewall.cpl on Cortana search and click the same on the top to fix Error 45075 iTunes Windows 10.
Step 2 – When Windows Defender Firewall shows up on the PC screen, ensure that it displays green color for both the networks. In case, you see red color besides the network, click on that specific network and perform the on screen guidelines.
Step 3 – Moving ahead, on the left sidebar, appoint a click on the option namely Allow an app or feature through Windows Defender Firewall.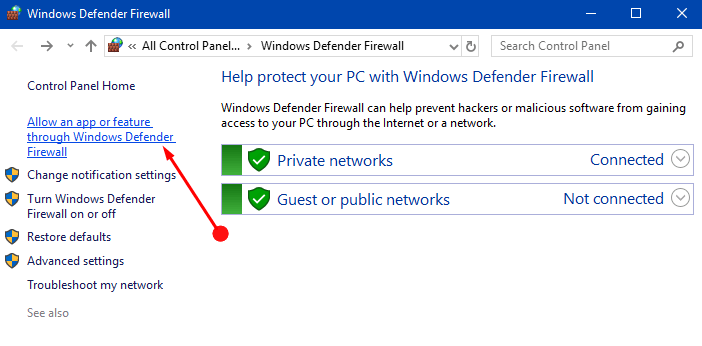 Step 4 – Click Change settings button on the following screen to proceed further. This button also displays an administrative icon with it.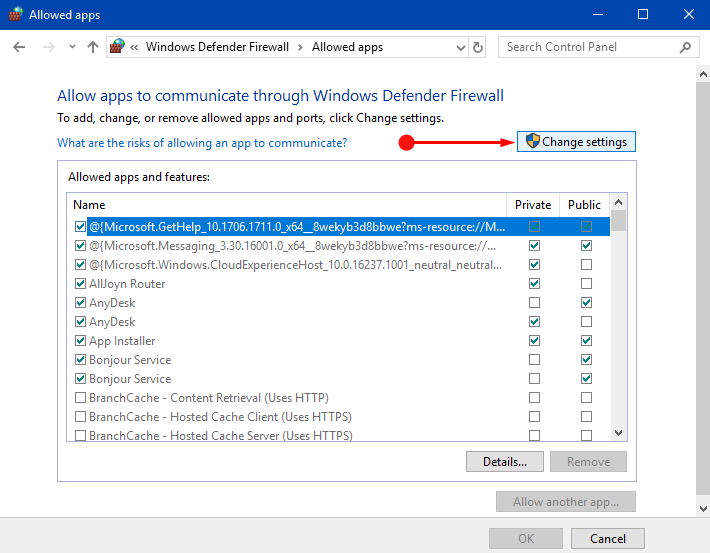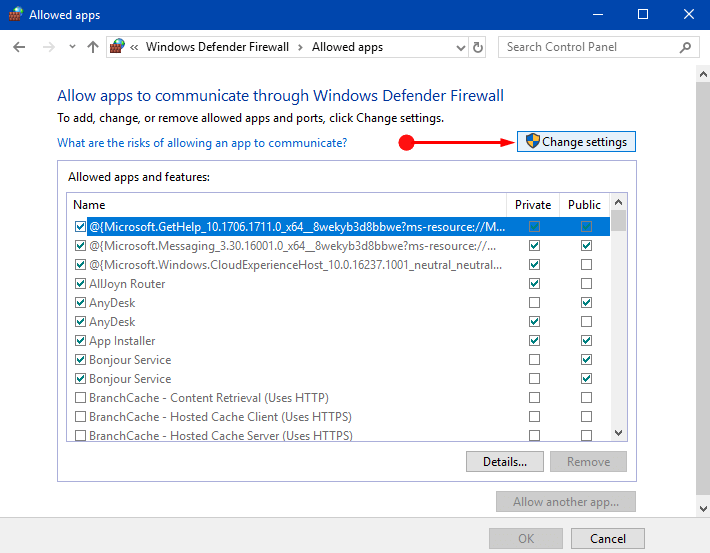 Step 5 – Here, make sure that two options iTunes and Bonjour checkboxes are selected respectively. If not chosen, please select these options.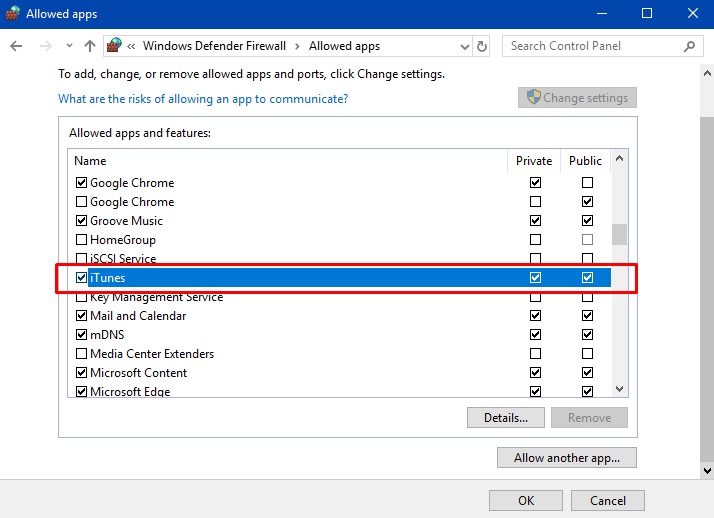 Note – In case, you cannot find iTunes and Bonjour in the list, then click Allow another app button on the bottom. Then, manually add up both the options in the list.
Step 6 – In the end, click OK to make the changes effective on Firewall.
Conclusion
Hopefully, these solutions should help you to resolve the irritating Error 45075 iTunes Windows 10 PC. However, many users are getting rid of this typical error after uninstalling the antivirus from their PCs. Hence, give a shot to the solutions and if you have some more tips to resolve this iTunes error, write them to us.
Repair any Windows problems such as Blue/Black Screen, DLL, Exe, application, Regisrty error and quickly recover system from issues using
Reimage
.