Ways to Fix Network Icon Missing After Creator Update in Windows 10. – Internet accessing problems have been troubling users on Windows 10 from the very start of this OS. Also, in Creators update many find missing network icon on the taskbar. So you will see here a solution to Network icon not available in the action center on Windows 10. You can see another similar fix regarding Fix WiFi Missing from Network & Internet Settings in Windows 10.
So During this issue, you find Network Icon Missing After Creator Update is installed on Windows 10  and you restart your system.  This occurs even you try to connect to the network with wired or wireless. One another resolution, you might find How to Fix Limited Network Yellow Mark in Windows 10.
Solutions to Network Icon Missing After Creator Update on Windows 10
Step 1 – Click on the combination key Win+I and select the section Network & Internet from the Settings application.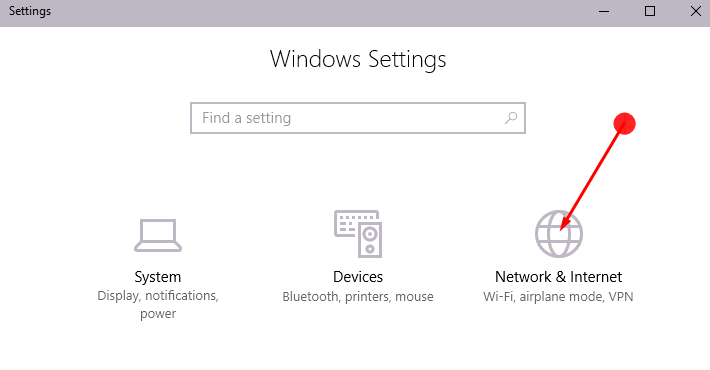 Step 2 – In the next windows, Network Status section opens by default. Jump to the right pane and Select Troubleshoot.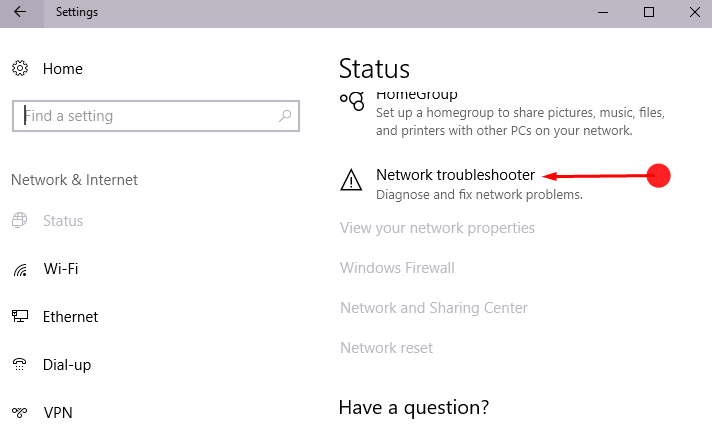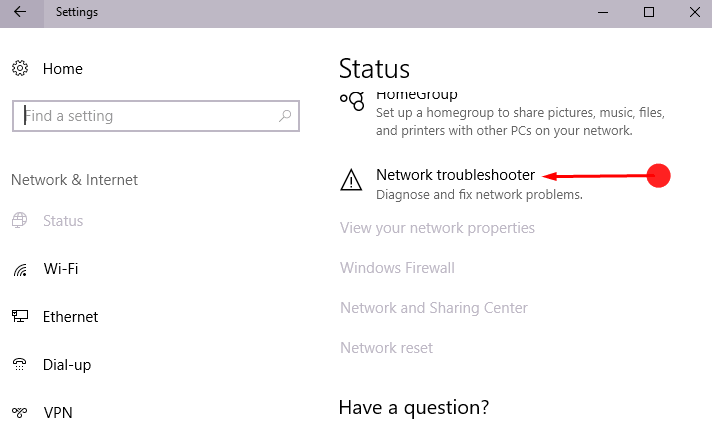 Step 3 – Windows network diagnostic pop up prompts and start identifying if any issue. Once the identification work comes to end you will find the Network icon again on the taskbar.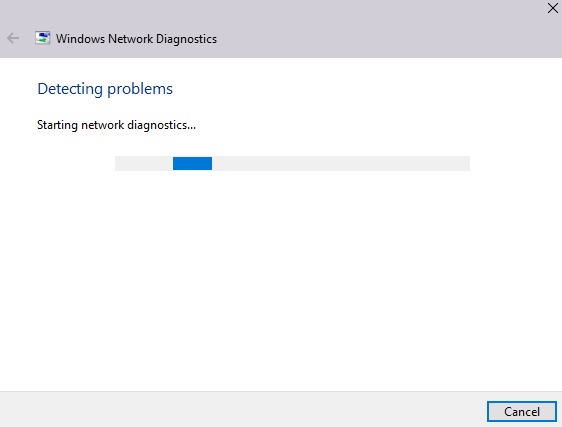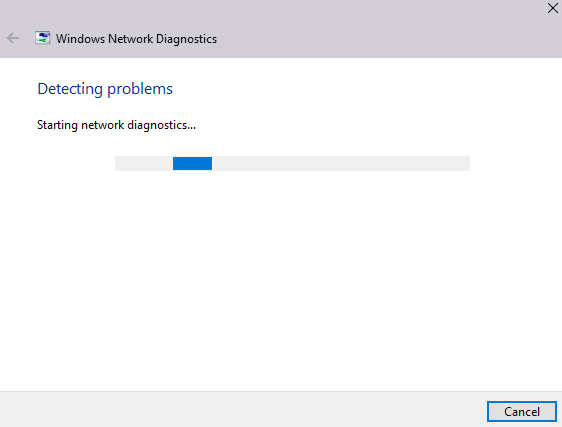 So the troubleshooting will restore the Missing network icon in the action center region. In the alike circumstances, Reset Network Settings to Default might help you out of the problem.
If you are connecting your Windows 10 PC to mobile network then this guide will probably work – Fix Cellular missing from Network & Internet in Windows 10.
Many times, Airplane mode becomes a big reason for the network issue on Windows 10 computer. Therefore, follow the solutions in How to Fix Airplane Mode Issues in Windows 10 if you encounter the respective trouble.
Conclusion
So these are the procedures to Fix Network Icon Missing After Creator Update on Windows 10. Hopefully, this will settle down the problems but when you get trapped and then Download the creators update once more and install.
Repair any Windows problems such as Blue/Black Screen, DLL, Exe, application, Regisrty error and quickly recover system from issues using
Reimage
.