By every first click on the foreign website, you might have experienced appearing a prompts asking you to change the pages in their native language. However, with the new Canary Edge version 77.0.237.0, you are now able to include the Never Translate in Microsoft Edge Chromium Browser. This option is allowed for the available language in the Translation dialog and help you avoid the unnecessary prompt on the browser.
Addition to this option, the Classic Edge browser doesn't support the native translation feature. For that, Microsoft offers the browser to use an extension in the Store. However, the company uses the Translator feature in Bing, Skype, and other products as well. They also integrate the additional tools associated with translation in Chromium-based Edge browser to change the language of the pages.
Way to Never Translate in Microsoft Edge Chromium Browser
Here is how to Never Translate in Microsoft Edge Chromium Browser –
Step-1: Open the Chromium-based Edge browser.
Step-2: Click on the Settings and more (Alt+F) available in the top-right corner of the screen.
Step-3: When a menu appears, click on the Settings option.
Step-4: Locate Languages in the left panel of the running screen.
Step-5: On the right side, check whether that particular "language" is available which you want to Never Translate in Microsoft Edge Chromium.
Step-6: If not then here a method exists. Click on the Add languages button.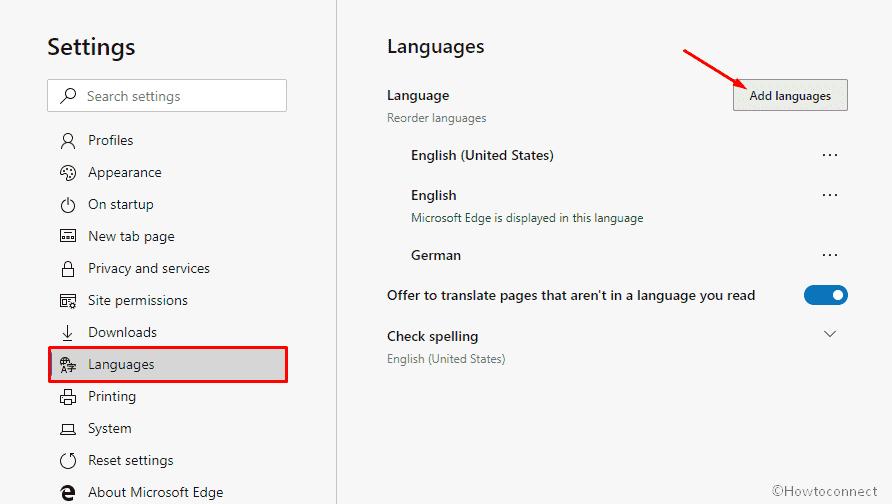 Step-7: A pop up having list will immediately prompt. Find your language, check it and then click on Add.
Step-8: Now click on More actions (three dots) besides the just installed one.
Step-9: Select "Offer to translate pages in this language" on the appearing dialog.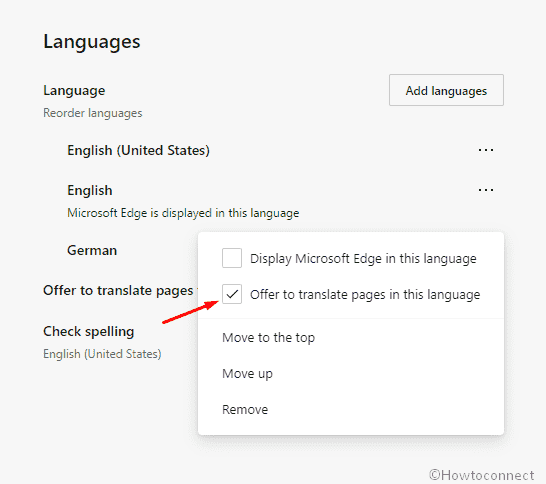 Open a new tab and enjoy.
That's all!!!