After a momentary look up on Microsoft Office 2013 one can say that it is absolutely different from Office 2010 version. Office 2013 is equipped with numerous new features. These features distinguish MS office 2013 from the previous version of offices. Now we are going to introduce these new features of Ms office 2013. 1.  MS Word 2013 feature –  Edit PDF files easily 
 MS Word 2013 application has facility to edit PDF files comfortably. So we have no need to access external PDF editor software. In Office 2010, such types of features are not available.
Insert videos in MS Word 2013 We can insert online video link inside the MS Word 2013 directly. The MS Word 2013 presents us facility to find online videos and view it directly without exiting from document. We can also insert the HTML code of opted video in the document and view videos without delay. Such embedded video displays in small appearance. But don't worry, because Microsoft has added facility to view it in large appearance comfortably.
2.   Sky Drive –
Sky Drive addition feature is added in Office 2013 applications. If we permit it, each document files, PowerPoint files, notebook, and much more are stored in our Sky Drive folder. It facilitates us to take backup and allow to access online. Now attaching documents for sending emails is simple with accessing pesky cloud connect service.
3. Ms Excel 2013 features 
Excel 2013 has come with "Flash Fill feature that identifies examples in our data and fills in remaining cells automatically. If we permit it, it is also smarter in another mode. It will advise us which kind of pivot tables or charts should be applied according to entered data.
MS Excel application has come with social network addition. It permits us to insert our current worksheet directly in Facebook update status or on another social networking sites. At this time, Lynch feature is used to share PowerPoint presentations online directly.
4. Skype features
 In office 2013 home-premium 365 version, we can get the advantage of a free call through Skype. For example – 60 minutes free Skype call in each month.
We can read the last document also on Sky Drive. Because it stores our presently reading document page automatically.
5. MS PowerPoint 2013 new features
When we are working with MS PowerPoint presentation in slideshow style before the audience a new feature behind the scenes gives us teleprompter – method notes on the reverse end, so that audience cannot view our important contents.
6. New features for Touchscreen devices
If we are using touchscreen devices on MS office 2013 it accesses easily in a friendly style.
For touchscreen devices, built-in Handwriting recognition application is one of best option and it is accessed quickly.
7. MS Office application new features
In office 2013, we find a better experience in starting. At first welcome page starts in Ms Word or PowerPoint.
MS PowerPoint 2013 has a new shape and object sticks tool.
 If we use View tab during document reading in MS word 2013 we can read it in new style such as e-book mode.
8. MS office One Note features
One Note permits us to put in whole files without images and links. If we put in excel charts on sky Drive through one Note then it will show live update status of current excel files.
One Note is designed like apps for Android, iPhone handsets so that it can be used everywhere.
9. MS outlook 2013 features
MS Outlook 2013 is configured through these social networking sites – Facebook, LinkedIn and many more. Now we can check new comments and live status directly.
In outlook 2013, a weather tab is used to know the prediction of weather of upcoming three days.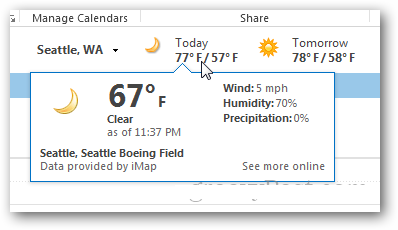 Outlook calendars can be shared openly from the app at this time.
10. Ms office 2013 Compatible Operating system <>
MS Office 2013 will only install on windows 8 or windows 7.
After a momentary look upon Microsoft Office 2013 one can say that it is absolutely different from Office 2010 version. Office 2013 is equipped with numerous new features. These features distinguish MS office 2013 than previous version of offices. Now we are going to introduce these new features of Ms office 2013. 1