Microsoft releases Office 2016 Version 1806 Insider build 10205.20008 May 2018 for Word, Excel, PowerPoint, Outlook, and Acces. The patch also includes the enhancements Project for Windows desktop. They illuminate interesting new features, major fixes, and any significant issues they want you to know about. Microsoft recurrently rolls out features and fixes for the Insiders. You will find Office 2016 Version 1806 build 10205.20008 May 2018 Details in this article.
The main focus of these builds is to ensure that things are working smoothly before releasing the feature to a wider audience. So, if you don't know about this patch you should not be worried as the build will reach you after some time eventually.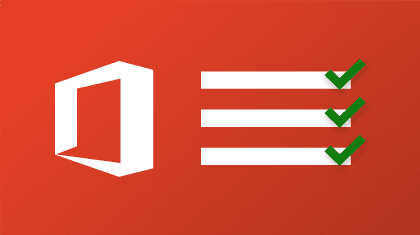 What are the details of Office 2016 Version 1806 build 10205.20008 May 2018?
Build number format Change
Microsoft Office is changing the numerical format of the build from four digits to five. For example, the Build 1234.5678 will now appear as number 12345.67890 after the build.
To see the build number, Launch the MS Office app, like Word, and navigate to File => Account and look under the About segment.
Notable fixes in Office 2016 Version 1806 build 10205.20008 May 2018
In the table below, you'll find key fixes in the latest Insider build.
Application
Explanation
Word
Several performance and stability fixes
Excel
Office team fixed an issue where Excel becomes unresponsive or crashes when printing a workbook with a lot of ActiveX controls.
PowerPoint
Microsoft solved a problem e where PowerPoint either reports an error or crashes when programmatically changing the Shape. They modified the Visible property.
Outlook
The Office Insider team rectified an issue where Outlook crashes when re-sending a digitally signed message.
Access
They settled down Various performance and stability problems.
Project for Windows Desktop
The team fixed regression where only tasks from the first summary task show up in the Add Existing Tasks to Timeline dialog.
Microsoft also solved an issue around filtering by Date fields through Autofilter
So these are the Office 2016 Version 1806 build 10205.20008 May 2018 details, wait for the original patch to get some exciting features.