Windows 8 thrills us with great built-in applications. Switching to Windows 8, one can meet with remarkable changes. Some changes are tended to protect PC from unexpected threats. However, most of the security measures are auto activated in Windows 8 optimized device. Still, you should be active to get more from such security arrangements. Let us investigate such Windows 8 security measures.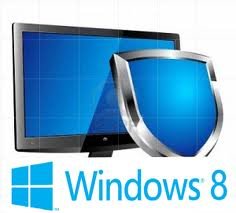 To take complete advantage of Windows 8 security features, you need to run Unified Extensible Firmware Interface (UEFI). The Unified Extensible Firmware Interface is categorically known as secure boot. It helps to prevent unauthorized operating system as well as malware to function at start-up. The UEFI feature makes way more difficult to those using a flash drive or bootable disc to access files. It replaces basic input – output system and adds so many boot features to speed up booting process. In earlier Windows version, secure boot features were not included. Though some PC vendors offer upgraded UEFI enabled operating. Considering the secure boot facts, you should rather select new Windows 8 PC that is optimized with UEFI features.
Concentrating more to security measures, you need to install effective Antivirus program on Windows 8 optimize PC. Though, Windows 8 comes with built-in updated Windows Defender program. It is an effective solution to keep away infectious files from your PC. Once needing to install other Antivirus application on PC you should disable Windows Defender program, after then go with Antivirus installation.