Are you a Windows 11 user concerned about your system's security? Core isolation, a powerful security feature designed to shield your computer from ransomware and unapproved program installations, could be the solution you're looking for. However, here's the catch – it might not be readily accessible on all Windows 11 devices, and you might encounter the message: "Page not available The app you are trying to access has no supported features and is not available".
But worry not, as there are ways to navigate through this issue. As, the reason for this particular error can vary, from problematic device drivers and Windows Security app glitches to conflicts with third-party software or corrupted system files. Occasionally, bypassing Windows 11's stringent system requirements can lead to the unavailability of this pivotal security feature. In this article, we'll delve into the potential solutions for the Core isolation Page Not Available issue, ensuring you can fortify your system's security by enabling Core isolation on your Windows 11 PC. Join us as we embark on the troubleshooting journey together!
Page Not Available Core Isolation Memory Integrity in Windows 11
Here is how to fix Page Not Available Core Isolation Memory Integrity in Windows 11:
Enable Virtualization Technology from BIOS
In most cases, Core isolation page not available message appears because of lack of support for Virtualization technology. The devices having this virtualization feature can use this Windows security when it is not enabled from BIOS. So enable Virtualization Technology first:
Turn off and then turn on the PC.
Press Del, Esc, or function key designated according to the manufacturer.
Use the arrow and enter keys to access BIOS (How to Access UEFI (BIOS) Settings).
Select the Configuration Tab
Go to Virtualization Technology.
Then, select Enable.
Press the F10 key to save the settings and exit BIOS Setup.
Now, go to "Settings > Privacy & security > Windows Security > Device security"
See if the settings load.
Turn on Memory Integrity
Windows Security is your trusted ally in the battle against this issue on your system. This powerful tool is designed to protect your system from various threats and can also help resolve problems related to Core isolation. Here are the steps to follow:
Press the Win + S, search for Windows Security, and open it.
Click Device Security on the left.
Select Core isolation details on the right.
Toggle Memory Integrity On.
To disable, repeat the steps and toggle "Memory integrity" Off.
Check if enabling or disabling solves the error.
Leverage Windows Registry
The Windows Registry is a crucial database in the Windows operating system that contains important information on system settings, software, and hardware configurations.
When confronted with the "Page Not Available Core Isolation" error, utilizing the power of the Windows Registry might be game-changing. The steps to be followed are as follows:
Press Windows + R to open Run.
Type regedit and press Enter.
Navigate to the specified location:
HKEY_LOCAL_MACHINE\SYSTEM\CurrentControlSet\Control\DeviceGuard\Scenarios\HypervisorEnforcedCodeIntegrity
If HypervisorEnforcedCodeIntegrity is missing, create it.
For this, right-click and select New > DWORD (32-bit) Value in the right pane.
Name this Enabled.
Double-click "Enabled", set Value data to 1, and click OK.
Restart your PC. To disable Core isolation, set Value data to 0 and save changes.
Remove Faulty Device Drivers
Corrupt device drivers are a common culprit behind the Memory Integrity error. These drivers can wreak havoc on your PC's stability. The solution lies in Autoruns, a free tool designed to detect and manage problematic drivers.
By disabling and re-enabling them with Autoruns, you can resolve this issue and maintain a stable and error-free system. The steps to be followed are as follows:
Visit Autoruns website.
Download, extract, and run the tool.
Go to the Drivers tab and scan for installed drivers.
Uncheck boxes next to faulty drivers to disable them.
Restart your PC.
Eliminate Faulty or Incompatible Drivers
Once you've disabled the problematic drivers and resolved the Memory Integrity issue, the next crucial step is to completely remove these from your system. By doing so, you ensure a long-term solution to the problem.
Following this, you can install the appropriate drivers for your device either from the manufacturer's official website or through Device Manager. This approach guarantees a stable and error-free computing experience. Follow these steps:
Right-click the Start menu and open Device Manager.
Click on View > Show hidden devices.
Expand the faulty device category, right-click, and select Uninstall.
Confirm the uninstallation.
Restart your PC.
Reset the Windows Security App
Resetting the Windows Security app can help you resolve the Page Not Available Core Isolation problem. This process clears any custom settings in the app and addresses any bugs that may be causing problems with Memory Integrity.
However, using the built-in option to reset Windows Security not only fixes the app but also ensures your PC's safety against malware and viruses. It's a crucial step in troubleshooting the Core Isolation problem and enhancing your system's security. Check out the steps here:
Press Windows + I to open Settings.
Choose Apps.
Click on Installed apps.
Find Windows security and click the three dots, then select Advanced options. Note: If you are on Windows 11 23H2 go to "Settings > System > System Components > Windows security".
Click Reset and confirm.
Reboot your PC.
Address Corrupt System Files
Another major reason for you witnessing this error may be due to the corrupted Windows system files, leading to system malfunction. Fortunately, Windows 11 includes a built-in tool, the System File Checker (SFC), which scans and repairs these problematic files.
SFC operates primarily through Command Prompt, autonomously identifying and resolving file issues. Utilizing this tool ensures your system functions smoothly and effectively:
Click on Search and type cmd.
Select Run as administrator.
Confirm by selecting Yes in the User Account Control prompt.
Type the following in the Command Prompt window and press Enter:
DISM /Online /Cleanup-Image /CheckHealth
DISM /Online /Cleanup-Image /ScanHealth
DISM /Online /Cleanup-Image /RestoreHealth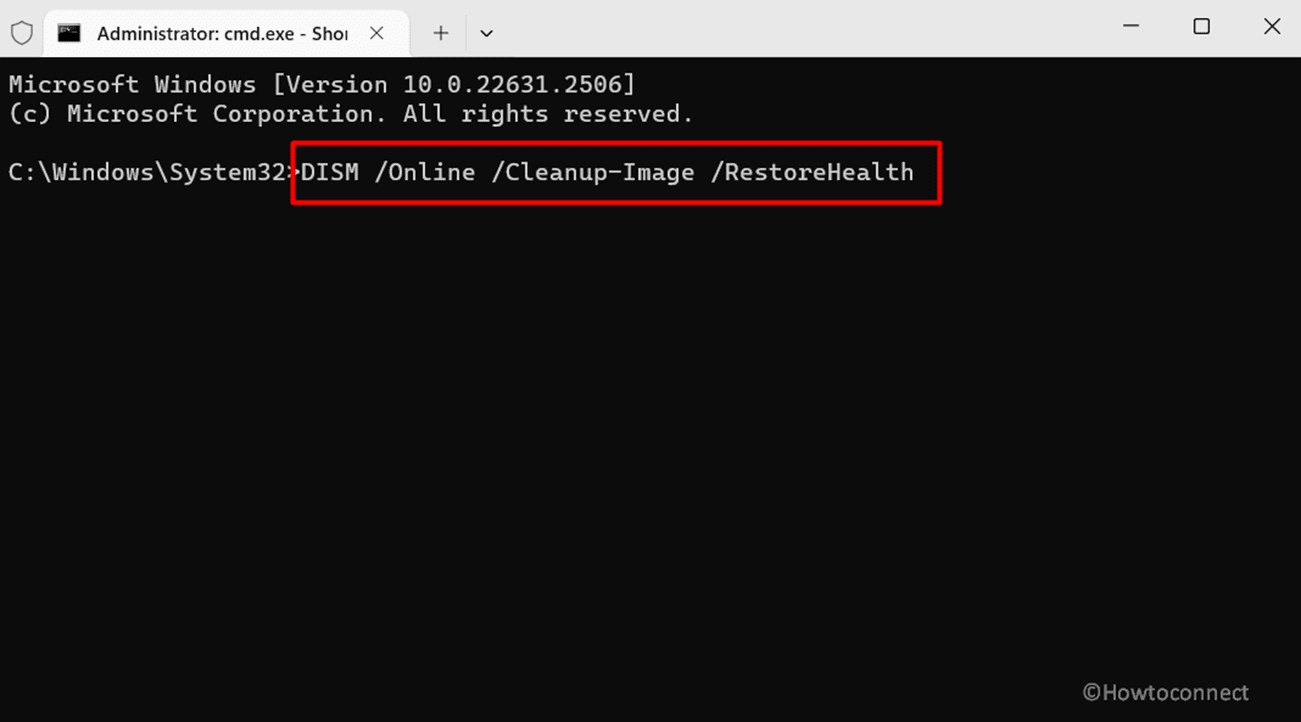 Then, run the following command to find and fix corrupt files:
sfc /scannow
Wait for the tool to complete its task.
Uninstall Problematic Apps
Still struggling with the Page Not Available Core Isolation problem? You might want to take a crucial step in resolving it by removing troublesome applications. By eliminating these problematic apps, you can pave the way for a smoother and more secure computing experience:
Open Settings by pressing Windows + I.
Choose Apps > Installed apps. For 23H2 users, go to System > System Components.
Click the three dots next to the problematic app and select Uninstall.
Confirm the uninstallation.
Restart your PC.
Keep your Windows Up-to-date
Another effective way to fix this issue is to keep your Windows updated. This solution particularly at various Microsoft community forums has received higher recommendation, so you must give it a try if all the aforementioned ways are deemed ineffective.
Press Windows + I to open Settings.
Select Windows Update.
Choose Check for updates.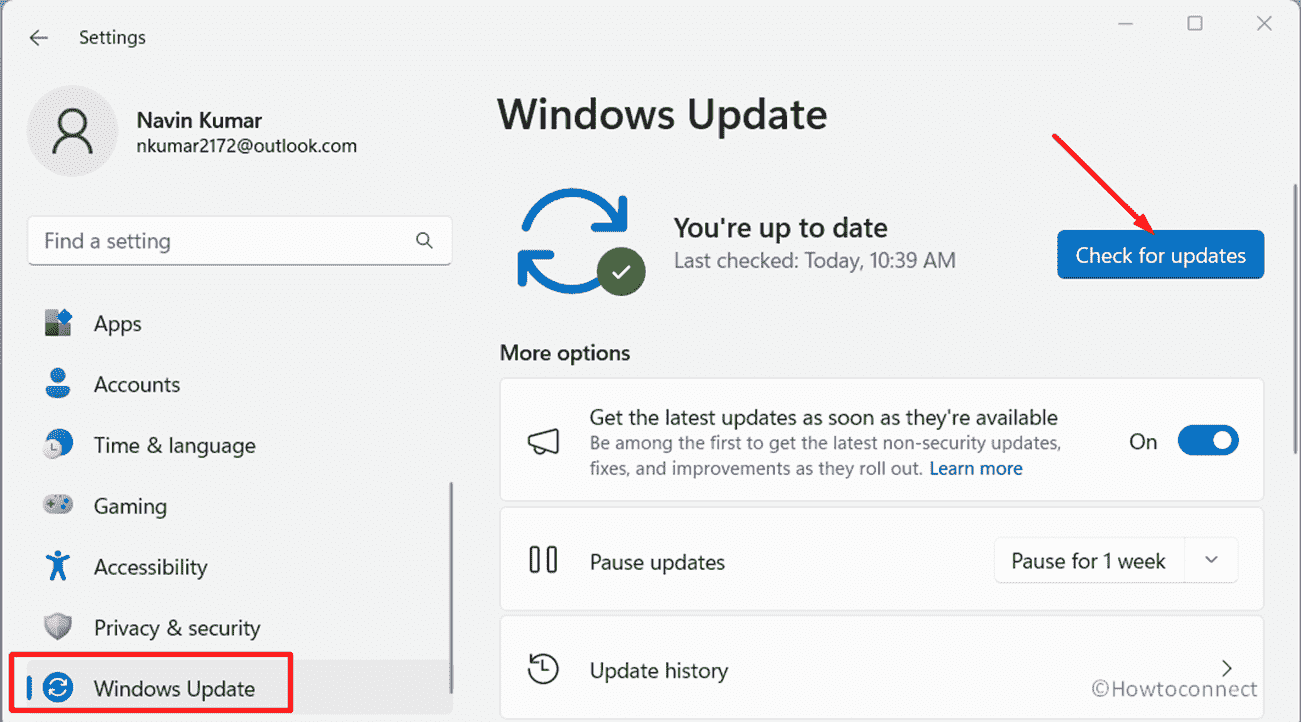 Download and install available updates.
Finally, restart your PC.
Methods:
Enable Virtualization Technology from BIOS
Turn on Memory Integrity
Leverage Windows Registry
Remove Faulty Device Drivers
Eliminate Faulty or Incompatible Drivers
Reset the Windows Security App
Address Corrupt System Files
Uninstall Problematic Apps
Keep your Windows Up-to-date9
That's all!!
Repair any Windows problems such as Blue/Black Screen, DLL, Exe, application, Regisrty error and quickly recover system from issues using
Reimage
.