In a bid to simplify the process of Electricity Bill Payment, Uttar Pradesh Power Corporation Limited (UPPCL) has introduced Online Electricity Bill Payment facility. Consumers belonging to cities like Lucknow, Varanasi, Aligarh, and Meerut are fortunate to use Online Electricity Payment through UPPCL webpage. Rest of the cities will be covered into the fold of Online Electricity Payment later on. The move of Online Electricity Bill Payment gives freedom to consumers to pay their liabilities as per convenience through Credit Card or Debit Card or Online Banking.  Now, I am going to discuss all required steps to make Online Electricity Bill Payment.
How to pay Electricity Bill Online in Uttar Pradesh (UP):
Open webpage of Uttar Pradesh Power Corporation Limited (UPPCL). For this click: UPPCL Online.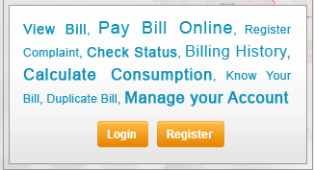 To pay your electricity bill online you will have to register first. For this click on Register button. It is a yellow color button. Now register page is in front of you. Fill up the Account number and bill number (or SBM bill Number). These numbers are written in your electricity bill. Click on Continue button.
Now click on 'Pay Bill' option.
Now put Account No. of electricity Connection and Click on to View button, it will lead to display outstanding bill details.
Now, click Pay Now button and select Payment Mode
Here, you will be asked to re-enter Account Number and follow the instructions and make payment
Thus, you may pay electricity bill online through the Internet in UP. At present Punjab National Bank (PNB) Account Holder can make payment of bills. For this, you should have Credit Card, Debit Card or ATM or Internet Banking Facility of PNB.
https://sites.google.com/site/lucknowhelplines/how-to-pay-electricity-bill-online-in-lucknow