RECOMMENDED: Click here to fix Windows errors and improve PC performance

Ways to Pin Map Location Tile to Start Windows 10 – If you are a frequent user of Map then why not pin your Direction and place to the Start menu? Pinning can ease you in searching locations and directions to an extent.
When you Pin Map Location Tile to Start Windows 10, launching it from the start will directly take you to your saved place.  In the same way, you can also Pin directions to start. Both the Windows 10 Map tools can very efficiently make your traveling easy.
To trace out locations and directions, Windows 10 Built-in Bing map provides different tools. You can get the direction of your determined location with either manual or voice navigation.
You can Find your route for turn-by-turn driving, transit, and walking directions for your specified place. In addition, an Offline map allows you to see business info of companies and reviews.
So if you set a destination a get direction for the location it would be greatly convenient if you pin the location and direction on the start menu. To learn the process see a guide below –
Pin Map Location Tile to Start Windows 10
Step 1 – Open Start menu, Scroll down within the list view and go to M. Find Maps and click on it.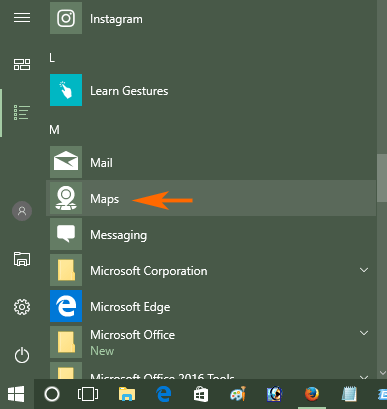 Step 2 – Once the maps open, write the preferred location you want to pin. If you want to pin your Home location then type it.
Step 3 – Just below the location result, you find 2 options – Save and Pin. Select Pin.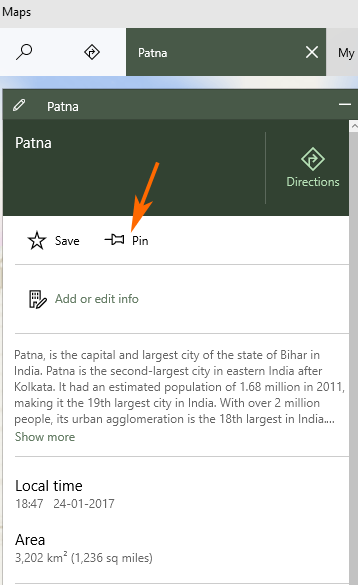 Step 4 – You notice 2 options – Pin place to start and Pin directions to start. Select Pin place to start.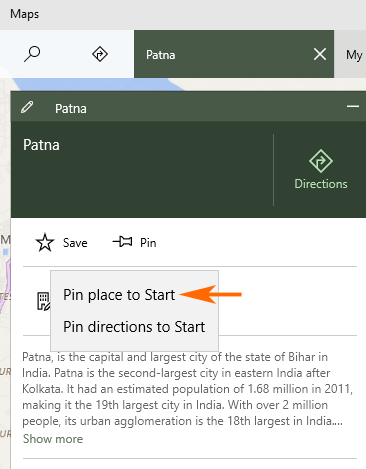 Step 4 – Immediately a confirmation dialog prompts asking – Do you want to pin this tile to start?, Choose Yes.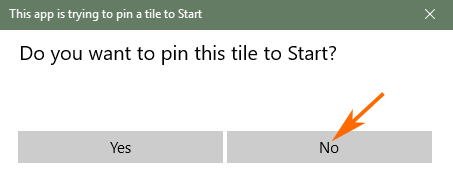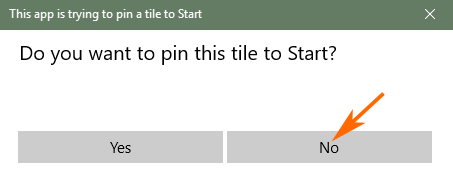 In this way,  you Pin Map Location Tile to Start Windows 10
Pin directions to start
Step 1– After you type the location and click on the Pin, select the second option – Pin directions to start.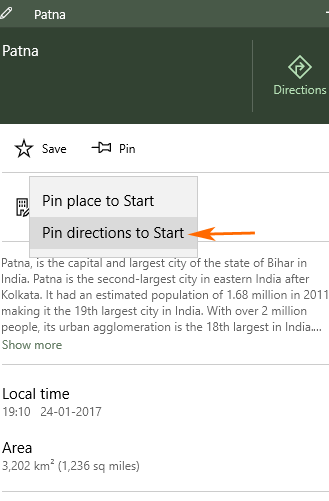 Step 2 – Once more a pop-up appears, select Yes.
Go to the start menu and see both the pinned items and check them by launching.
You might have known Map is a very dreamy project from Bing these days and supports navigation and transportation. Researchers are using this tool to explore from earth to space. It also outstandingly helps in Weather predictions and study of earthquakes.
Conclusion
So you can Pin Map Location Tile to Start Windows 10 using this simple and straightforward method. After pinning you will not only restore your preferable place but also lets you see Street view, 3D View more easily.

RECOMMENDED: Click here to fix Windows errors