If an app does not work correctly on Windows 10 PC, it needs resetting. This feature deletes all app's data and restarts an application if it is not working properly or not opening at all. Same is the case with the Skype app. This application helps to make a chat with anyone using the internet. Skype allows run a video chat across the devices when a webcam is enabled. See a similar guide How to Reset OneNote in Windows 10.
In this guide, you will follow the way to Reset Skype App in Windows 10. Resetting any application is very simple after Windows 10 creator update. Solve an error of this inbuilt messaging app – How To Run Skype Trouble Free On Windows 10 – Fix.
Way to Reset Skype App in Windows 10
Step 1 – To begin the procedure, open the Start menu and after that click on the Settings icon. Pressing Win + I using the keyboard is also a way to reach the Settings app.  navigate to the option Apps and click on the same.
Step 2 – Click on Apps after the Settings application appears.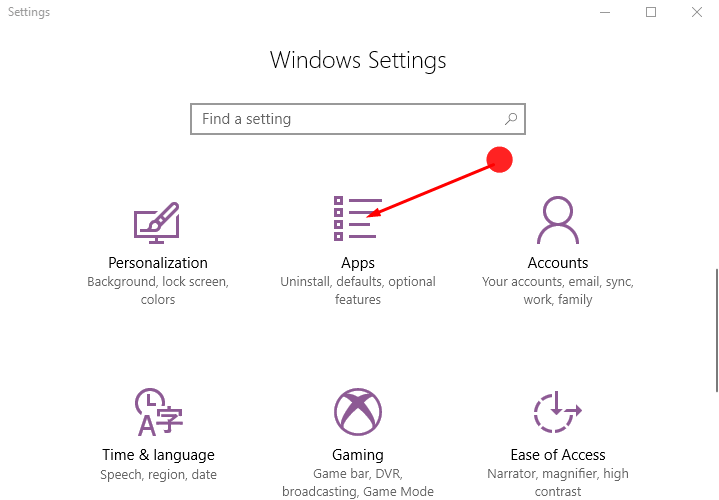 Step 2 – Apps Settings opens with Apps and feature section by default.  Go to the right pane, find Skype from the list of Apps and features. Click on either this app's logo or name.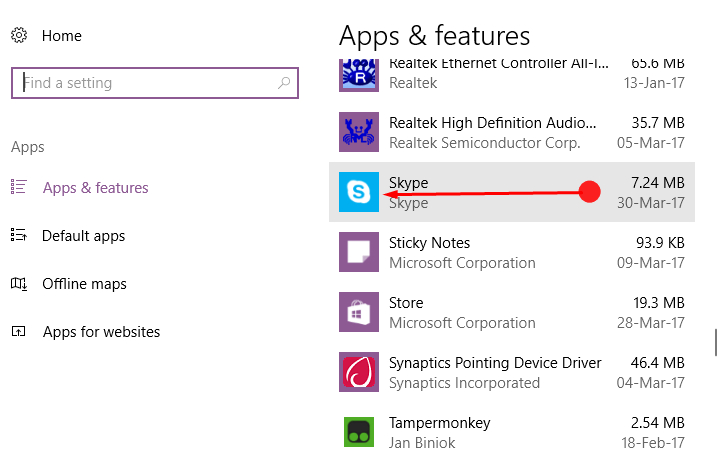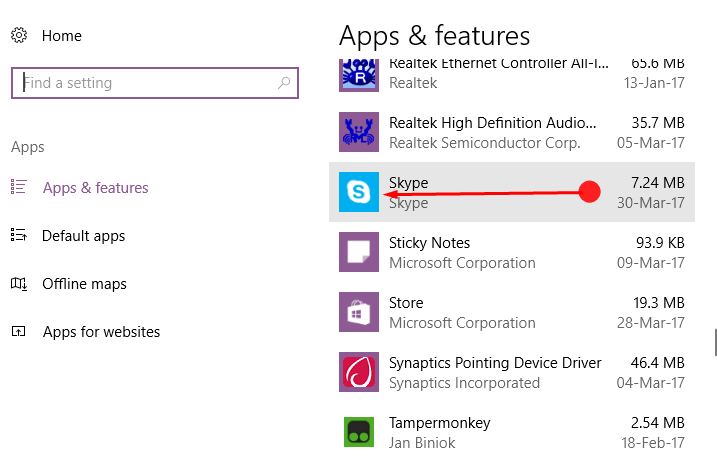 Step 3 – Skype turns to expanded view after you click. Locate Advanced options just under Skype. Click on the Advanced options which include app's detail as well as the option for Resetting it.

Step 4 – Here, click the Reset button. The Storage usage and app reset section suggest you "If the app is not working right, reset it. The app's data will be deleted".
This will pop the confirmation dialog with "This will permanently delete the app's data on this device, including your preferences and sign-in details" message. If you yet wish to carry then click the Reset button.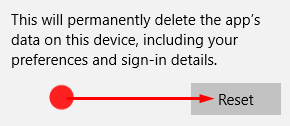 It is noteworthy mentioning here that once you reset Skype app you will lose all the data in the app. So we recommend you to take a backup of useful data from this messaging app starting the process of resetting.
If you are facing a problem with Skype, hopefully, you will not find it again after the reset of this application. So, relaunch the Windows 10 built-in messaging app and check.
If you want to learn a common reset procedure follow this guide – How to Reset App on Windows 10 to Fix it.
Final note
Resetting the app usually solves the app – related to any issues in Windows 10. But still, if you experience that your problem is not completely resolved then try reinstalling Skype. So now hope that you will resolve the issue related to Skype app and you can enjoy ceaseless chatting.
That's all!!