Methods to Uninstall Software From Windows 10 After Creators Update. –  Previously we have provided a guide on How to Completely Uninstall Software From Window 10 – Beginners. But after the arrival of the Windows 10 Creators Update, an easier method will be available for the uninstallation. You will be able to do the same from Apps Settings in just 2-3 steps. Apps and features section of this Settings allows you to remove the software and applications.
So you will follow How to Uninstall Software From Windows 10 After Creators Update in this article. You know Microsoft is transferring all the control panel items to the Settings application one after another. In this sequence, this time Program & features is transferred to Apps and renamed as Apps and features.
Ways to Uninstall Software From Windows 10 After Creators Update
Step 1 – Click on the icon of Settings in the Start menu after clicking the Start button. The other quick way to directly access the Settings app is by pressing the shortcut key combination of Win +I.
Step 2 – Here, select the Apps icon from the given options. This will direct you to a page with all the Apps related settings.
If you want to directly open follow – How to Create Shortcut to Apps Settings on Windows 10.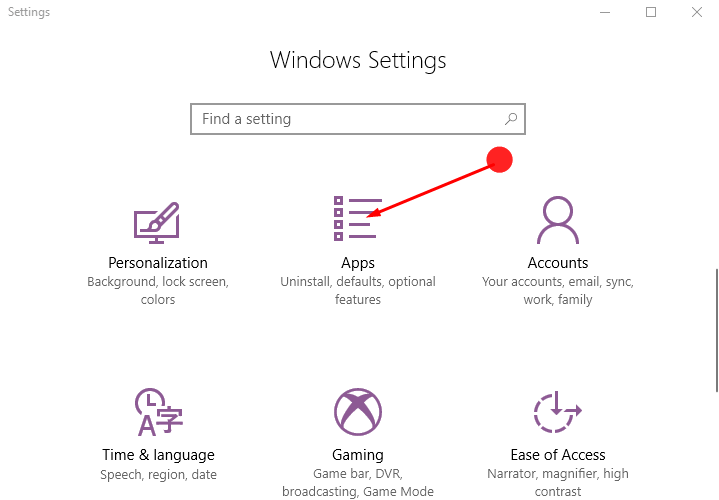 Step 3 – By default, under the Apps, you will find an option Apps and Features on the left pane of the screen. You find a list displaying all the built-in apps and 3rd party software in the corresponding right pane. Locate the software or application in the list, you want to wipe out from your Windows 10 PC. Click on this Software. Here we have chosen Ccleaner so you are looking at the arrow mark on this software in the below screenshot.
Step 4 – The software will appear in an extended view containing two options –  Modify and Uninstall. Choose Uninstall here to remove the software from the device.

Step 5 – Now a warning pop up will out, again click Uninstall.

Step 6 – The User Account Control (UAC) might also ask your permission before uninstalling the app. Click on the Yes button to permit.
Now you will experience the Uninstallation wizard of the software on your computer screen. Since each software has its own configuration so you will not see here the further detail for the uninstallation process. But one thing is common, and it is onscreen instructions. All of the software provides on-screen guidelines while uninstalling it. So follow the onscreen instructions and Uninstall Software From Windows 10 After Creators Update.
Winding Up
Microsoft with its every update tries to become more and more user-friendly. Thus it keeps on improving itself each time with every update. So for the same reason, uninstalling an application too has been made so simple in the Creators Update. Hopefully, you will cheer up after following the easy way to Uninstall Software From Windows 10 After Creators Update.