Content writers or bloggers have to grab screenshots to upload on blogs or websites. In the earlier version of the windows, they used to do it easily. But, after the arrival of Windows 8 they will have to now do all this with new experience. So, I have decided to write a post on this topic. Let's follow:
Resize Screenshots or stored images with Windows 8?  
This work consumes a lot of valuable time as you do it by resizing its width and length manually. Therefore, I have found two instant solutions as the first one is Windows 8 app and the second one handy application. It is important that both apps are compatible to perform group image resizing. The name of one is Imagesmaller and the last is image resizer.
Through ImageSmaller app of windows 8

From Search result of Store pages, you will get many similar image related apps.
Here choose the titled app – ImageSmaller and install it.
How to access ImageSmaller app
Launch the app from the Start screen. The main screen of this app asks you to add image folders that you wish to resize at once.
Next, choose the option – Select this Folder at the bottom and hit on OK button.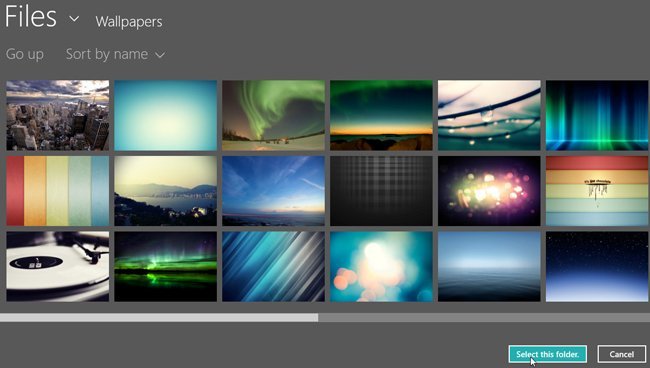 Then you will get entire images of that folder in the app main screen.
To resize single image here, several resizing buttons are available underneath the panel.
       Max Width
       Max Height
      Max File Size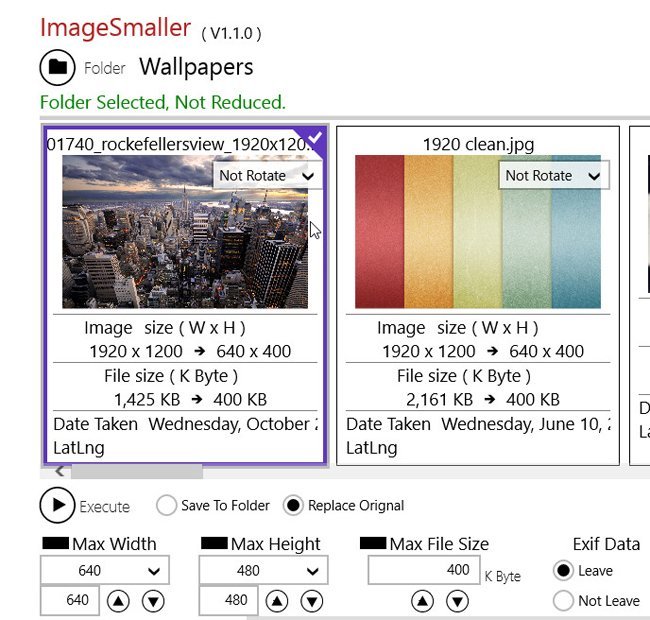 After finishing the resize of selected images, save it to a new folder.
2. Image Resizer for Windows app
If you are unable to access imageSmaller app then an alternate choice is available. Therefore, you have to download it from below given link and install it on Windows 8. It is freeware app that is dedicated to resizing images in proper ways.
How to access Image Resizer for Windows app
As soon as you launch the app, right click on any image and you will prompt right panel menu lists which are included "Resize pictures". Make a click on it.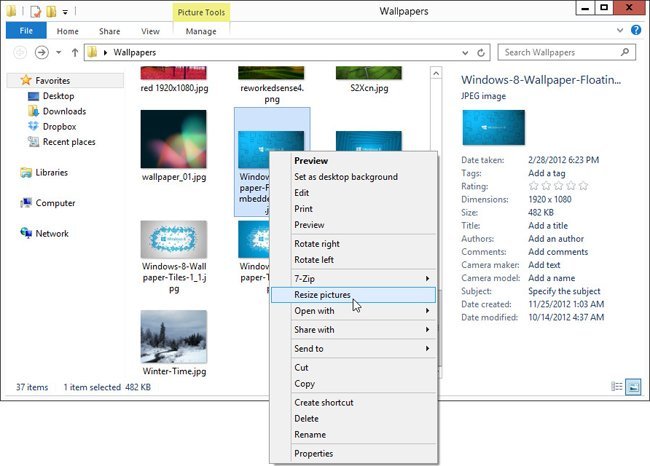 Then a new window along with few general image sizes and custom scaling buttons will present. Choose any button.
At last click on the Resize button.
Download Image Resizer for Windows