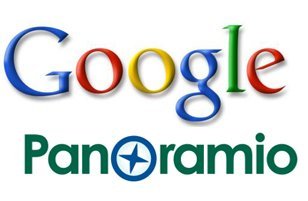 Panoramio is a newly launched website by Google which allows to upload and share photos. This is the first site which tag the uploaded photo with Google Earth and Google Map. This is based on geolocation feature. On this website, any user can upload photos from anywhere in the world. And this website locate his current location and tagged his uploaded photo with Google Earth and Google Map. Now next time when any user visits Panoramio then he can see that photo with location and map. This will help the user in finding out his desired location in less time. In this way with the help of these photos user get more idea about that place. You can upload any type of photos like nature, animal, place, fair or any concert. This website has an immense capacity of data storage. It allows up to 25 Mb for each photo. So you may put very good quality of photo. All these uploaded photos will assist people to find out the needed location by viewing photos.
In a fresh update, Google has announced that Google+ can be used with Panoromio. and user can export their photos to Google Plus up to 25 MB, and they can also be imported it from here. For this you have to click download your data. Any Google+ user may download a security copy in .zip file.
Panoramio is developed by two Spanish person Joaquín Cuenca Abela and Eduardo Manchón Aguilar. 
How To Use Panoromio
For visiting Panoramio click here PANORAMIO.
After opening homepage of Panoramio you see a title menu of Explore with a drop menu, Community with a drop menu, and upload button. There is an image in the middle of the page. In the right upper corner, there are SIGN UP and SIGN IN button.
When you click on Explore a drop menu appears. It contains additional menu as World Map, Group and others. Click on world map, a folder of images in thumbnail view will open. Click on any image then suddenly it will open with location and map. Above the image there is a link typed SEE IT IN GOOGLE EARTH when you click on this you can see this photo in google earth with location. You can also share it with your friends. You can upload your taken photo. For this, you have to SIGN UP first with your Gmail account and make a valid account on PANORAMIO. Now you are able to upload photo and use in Google Plus.