RoboForm is a Windows 8 App to manage multiple passwords. To remember so many passwords of various accounts created at different sites is one of the most tedious works nowadays. So, RoboForm remembers all your passwords and serve you while you are logging in to the App. You just have to create a Master Password on RoboForm and then all other passwords will be taken care by RoboForm. You can use it everywhere whether its PC or tablet or phone or even in USB device also. The app will also fill up the long registration forms using personal profiles called "Identities". RoboForm Windows 8 app is a version of RoboForm that allows you to use your RoboForm password management on Metro Screen.
Recommended: How to manage Passwords Securely using Password Padlock
RoboForm Windows 8 App Design
Design of this app is very much simple and cool. The homepage of RoboForm has a search box on the top to search sites by URL and 3-4 buttons on the top. The setting, Log Off, Help, Logins, Identities, and Safenotes are in the footer area of the homepage.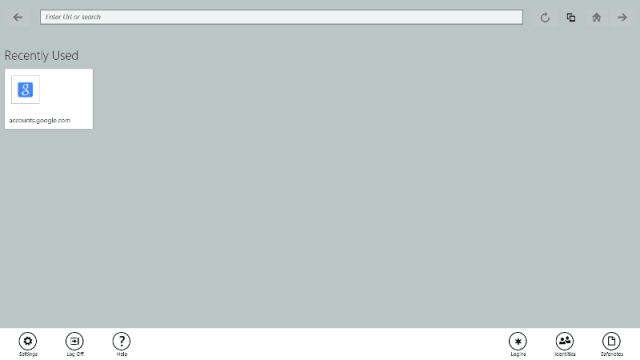 How to use RoboForm Windows 8 Application
Install the application from the link provided below the post or you can own it from the Windows store. It is there in the security section.
Account
Once you are over with your installation process, you will see an account page first. You can use your RoboForm Everywhere account to login.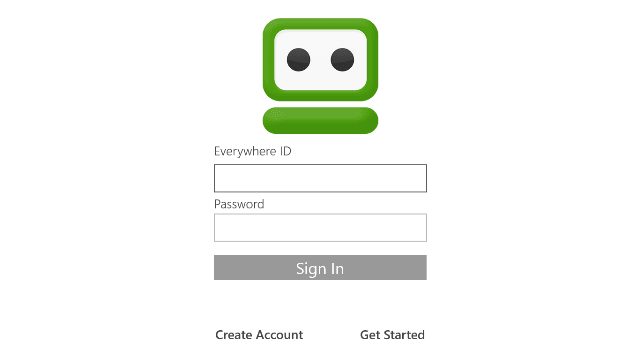 Create a new RoboForm Everywhere ID by mere pressing the "Create" button
Write Master Password and remember it because RoboForm will not store your Master Password.
Start Page
RoboForm Home Page will display you all of your used Logins, Identities, Safenotes at single place.
Managing Logins
Go to the page that you want to login into (type the web address on top of the RoboForm Page)
Login in as you would normally do.
An autosave page will offer you to save your login information.
Identity
Go to the page with a form you want to fill.
Enter your details
Press "Identity" button on the application bar.
RoboForm Windows 8 App Features
It's free!
Just after memorizing the Master Password it automatically remembers other passwords.
Easy to use, just one click on the logins!
Fills long registration forms.
It also generates strong passwords.
Passwords syncs with other computers and mobile devices.
It can be used everywhere.
Attracting start page with mostly used logins and bookmarks in one place.
View and edit your logins, bookmarks, identities, contacts, and safe notes.
Closure
RoboForm is very simple to use. The best nature of this application is that it is Ad free. It is friendly in nature and rescues you by forgetting the passwords. Things are becoming more easy and convenient for everyone. Just a few steps to follow and you are free from remembering loads of passwords. This is a very helpful application for those you have to deal with lots of logins and form filling. So if you want to save your time then just go with this application as soon as possible.