Now Windows 8 is presented for everyone since October 2012. But similar feature for instance Start button is disappeared from windows 8 desktop. The place, where windows fans got start screen is replaced with metro start screen. But, most fans wish to restore start button still because the Start screen seems difficult for them.
I have discussed in several posts on same topics, how to return start button with freeware tools? During this, I have covered many topics with respect to replace start screen at my blog for instance – best windows 8 Start menu modifier, Start Menu 8, or best Start Menu replacement tools.
Now, another freeware tool like StartW8 is available to perform same roles in Windows 8. It returns start button quickly. The best feature of StartW8 tool is not only to deactivate start screen but render to run the start menu alongside.
How to access StartW8 tool in windows 8?
After installing StartW8 tool on windows 8, press right on the new start button.
Then you get much handy option about settings and Power button (Reboot, Shutdown and Sleep).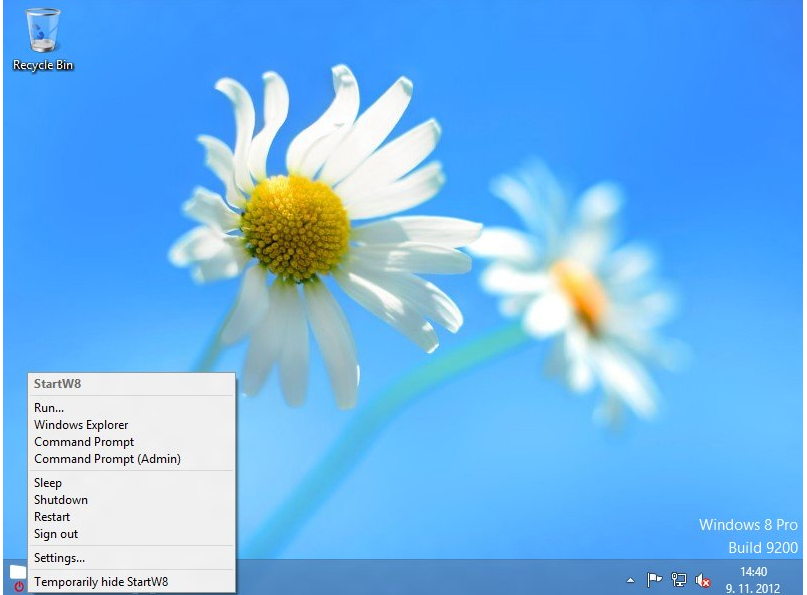 Features of StartW8 Tool –
Automatically toggle to desktop right away after log in to StartW8 tool.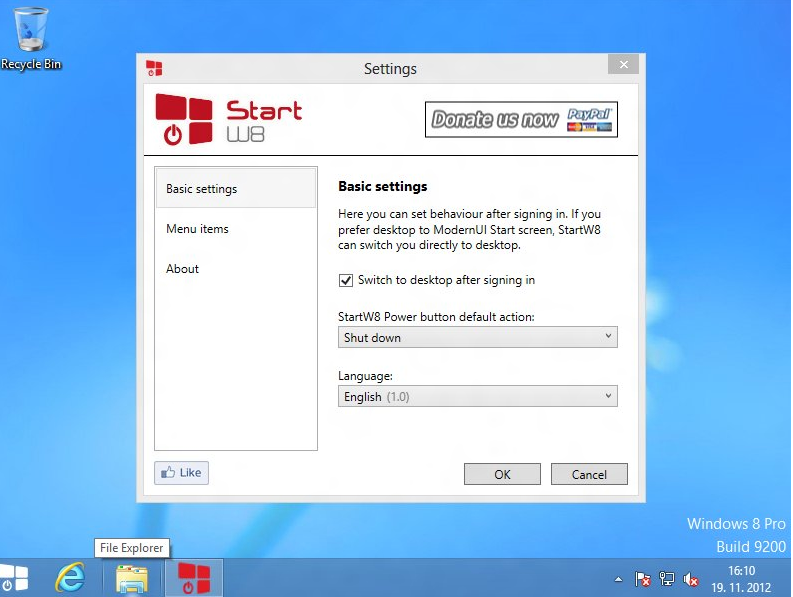 Transforms like windows 7 start button
Turn on numerous settings options in a different window.
Power buttons like Restart, Shut down and others are also available
Provides Windows 7 like search box.
Remarks –
The StartW8 tool supports both windows 8 32 bit and 64 bit as well as Windows 8 Pro.