Presently in fast life, you may fail to remember friend birthday wish occasionally. Due to busy schedule, it is not easy to keep it in mind. Nowadays mass of people use online services to wish birthday, and for this purpose numerous methods are available as online message service, mail reminder, social sites. If you are Facebook user the work is so easy.
Going forward Facebook has facilitated an efficient method to schedule automatic birthday wishes. Once it is enabled, a birthday wish will be automatically sent on friend's Facebook profile on fixed timetable. Really, such cool method is possible with BirthdayFB app.
First Step
How to add BirthdayFB with Facebook account?
Firstly, start BithdayFB official website, Click on the – Connect to Facebook link at top panel.


Next type user name and password of your Facebook account to continue next procedure.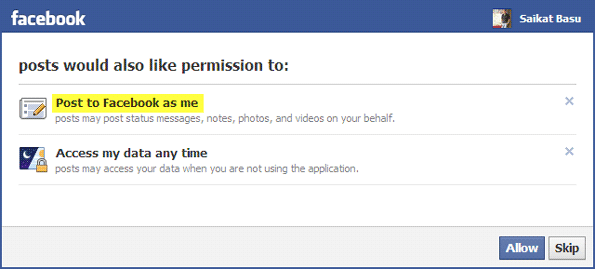 As soon as it connects successfully, where you will aware to upcoming birthday of your friends lists on home page.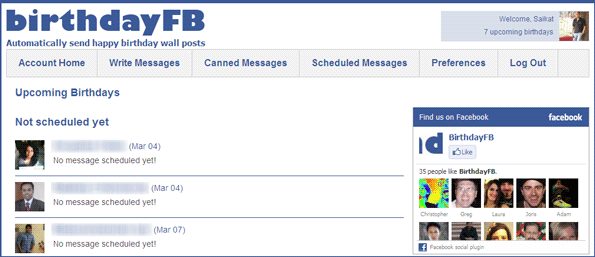 Second Step-
How to Schedule Bithday Wishes with BirthdayFB ?
It is simple procedure to Schedule birthday message. To do it, click on Write Messages link at top panel then type birthday message in message box.

Now choose save option while you wish to schedule the message.
Thus schedule message will be posted to facebook friends profile on birthday. If you wish to change something in message, click on Scheduled Messages option and choose Edit option to modify your messages.