A list of SSU or Servicing Stack Updates June 2019 is finally out for Windows 10 1809 and 1607 respectively. The patches include KB4504369 and KB4503537. Both the patches contain quality developments for the SSU as it is the main component for Windows Update to function.
Depending on your system's architecture, the patch Tuesday will be download and installed all by itself on your device. However, as an alternative, you can also grab the standalone packages for the same from the list given in the last section of this article. So, let's start and explore the changes or improvements of each Servicing Stack Updates for June 2019 here.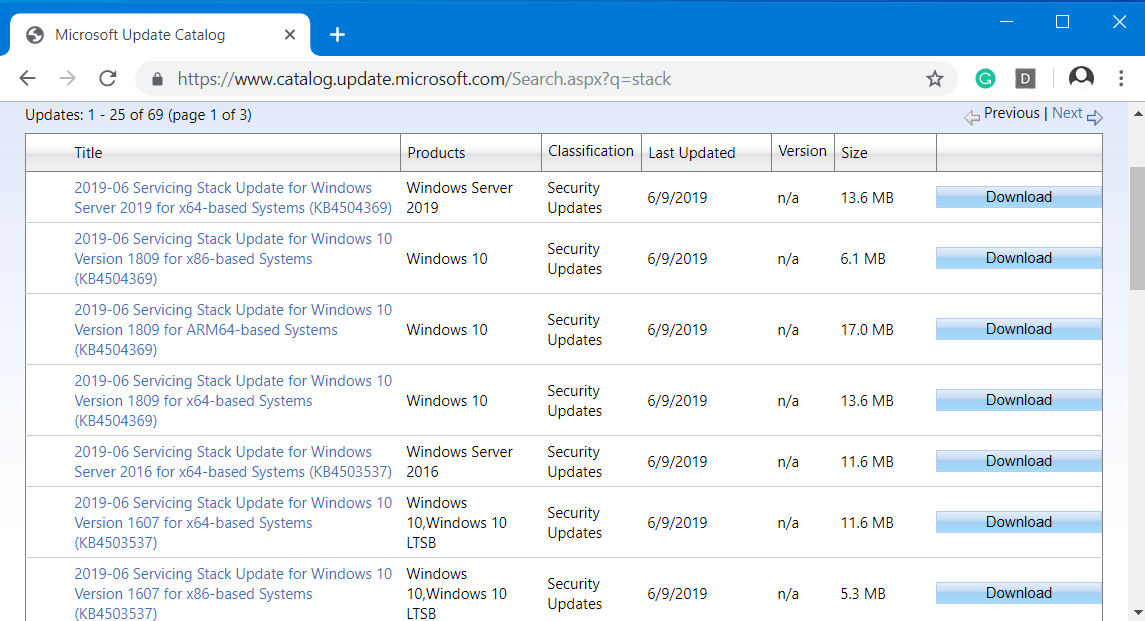 Servicing Stack Updates June 2019
Here are the changes –
SSU KB4504369 for Windows 10 Version 1809 and Windows Server 2019
Microsoft deals with a Language Pack issue in KB4504369. It resolves the issue which may occur when you make an attempt to install a Language Pack while an update is pending. Furthermore, the update may also fail to install with an error "0x800f0982".
This update replaces the previously rolled out update KB4499728.
KB4503537 for Windows 10 Version 1607 and Windows Server 2016
KB4503537 addresses an issue that avoids user profiles from loading correctly. It happens on reboot after installing certain updates.
Microsoft substitutes this update with KB4498947.
Note – As further Servicing Stack updates for Windows 10 versions 1903, 1803, 1709, `1703 and other gets released we will be adding them in the following table. This will help you to download the patches from Microsoft update catalog and install manually on respective versions.
Servicing Stack Updates June 2019
That's all!!!