Microsoft has recently released the preview version Microsoft Edge beta browser for general people. Though it is still under development, the main app is yet to come. This latest version of Edge chromium is available for all type of Windows ensuring better performance than the old one. It allows you to personalize your experience with different layout such as Focused, Inspirational and Informational. Furthermore, this browser offers high privacy to protect yourself from being tracked by the website you hardly visit. Because of its rising popularity, many of you requested to make a guide on How to Set Microsoft Edge Beta Default Browser. So here we are.
To be very frank, previously Microsoft Edge couldn't get much fame like other browsers such as Google Chrome or Mozilla Firefox. We can surely say that low performance was the main reason behind this. Microsoft took it very seriously and started working on Chromium-based browser and the result is Microsoft Edge beta. It definitely creates improved web compatibility along with supporting 14 languages. The browser also ensures less fragmentation which is a plus.
Set Microsoft Edge Beta Default
Here is How to Set Microsoft Edge Beta Default Browser –
Step-1: Right-click on the Start icon and select Settings from the available list.
Step-2: From the main interface of Windows Settings, select Apps.
Step-3: On the subsequent page, select Default apps from the left column and then shift to the immediate right.
Step-4: Scroll down a bit to locate Web browser option.
Step-5: Here you will view the name of the current default browser. Click on it.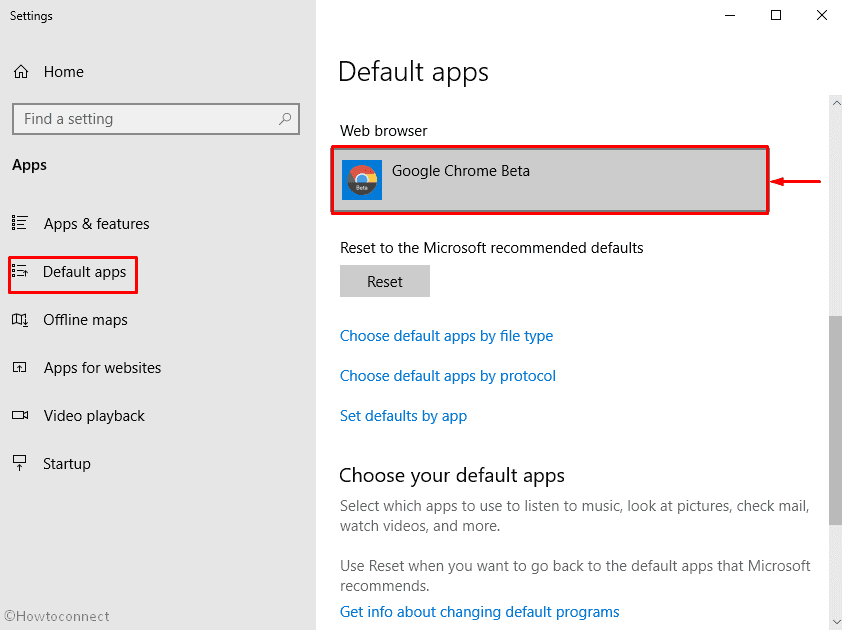 Step-6: A pop-up will come up showing all the available browsers. Select Microsoft Edge Beta from there to set it as default one.
You are done!!!
See one more how-to article – How to Import Data from Chrome to Edge Chromium Browser