To set VLC as default media player in Windows 10 is a task most of the users prefer. Though Windows 10 has been shipped with an inbuilt music and video app but due to the attractive features of outside players, like VLC, users set it as the default player.
VLC has gained huge popularity among the music lovers because of its very wide platform of running almost all types of files, audio, and video both. Well, another plus point is it is also compatible to play the discs, devices, and webcams along with the files. But the new OS of Microsoft is developing at a rapid rate and thus setting any new program as a default is a new way in Windows 10. We are here with you to guide you through the steps and set VLC as default media player in Windows 10.
You may like to read:
Windows 10 – How to Start and Use Windows Media Player (WMP)
How to Set VLC as Default Media Player in Windows 10
1. Unwrap the Start menu Allow Settings app to be spread on your screen.
2. Take yourself to the Apps group of settings.
3. From the left half of the Apps, pick up Default apps.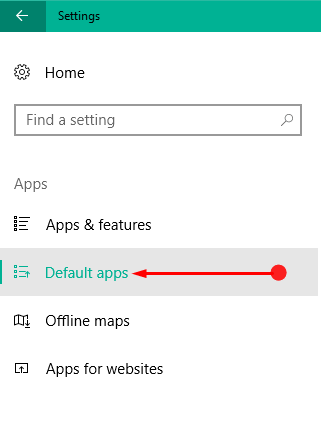 4. Now the other half showcases a list of settings under the heading Choose default apps. You can use VLC for both audio and video files. So, under Music player and Video player execute a click on the listed app.
5. You can now see a list of applications that are suitable for the music and video players. You can see VLC media player is also listed there. Select it.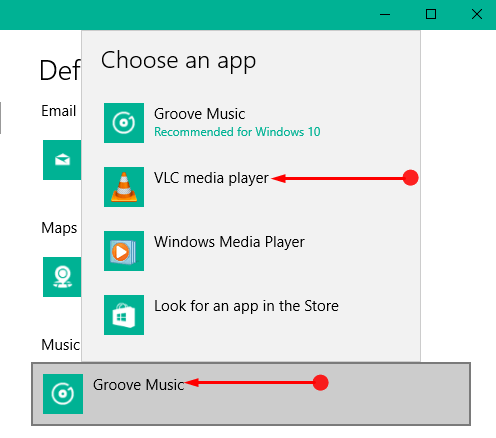 6. That's all! You have successfully set VLC as default media player in Windows 10.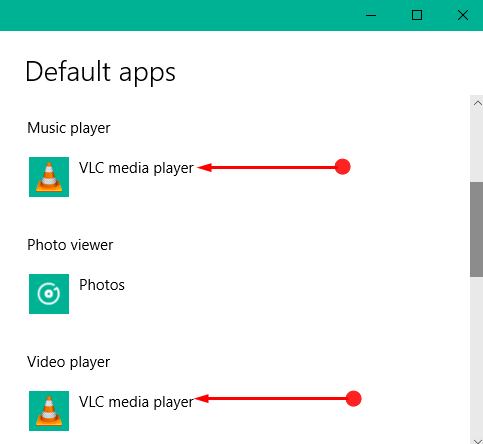 On Windows 10, notwithstanding setting VLC as default for Media Player, it does not run your MP4 Videos by default. In this circumstance, all you have to do is to tweak your default settings again.
Follow these steps to make VLC default media player for MP4:
Again go to Default apps as given in the 3rd Step.
Click the link Choose Default Apps by File Type at the bottom.
Scroll down deep till your mouse pointer reaches MP4. Click MP4 and select VLC on the popup.
Executing a right click on any media player followed by a selection to play it with the VLC media player is a time consuming task. When you have such a wonderful option then why to misuse your time by stretching your work? Make a few clicks for once and enjoy the music instantly. Hence, appoint VLC media player as your default one and enjoy humming!!!