In recent time significant changes have been made in Gmail interface. You witnessed new pop-up window for act like composing, replying or forwarding messages in Gmail interface. Users accept these changes and are looking for next one as well. In sequence of advancement Google Drive is integrated with Gmail compose window. Such integration empowers you to share larger file in Gmail with quite ease. Now, Gmail users have freedom to use more than 25 MB free space for sharing activity. How does anyone can use latest Gmail features is topic to discuss? Well, I am going to point out method of sharing larger file in Gmail using Google Drive.
The change gives power to share larger attachment using space of Google Drive, but how? Step-wise demonstration could solve all related query for sharing larger file in Gmail.
Step 1. Log on to Gmail Account and go for Compose new message. It leads you to new pop-up window. Now, click on to Driver icon at bottom of pop-up messaging window to insert a file in shape of attachment.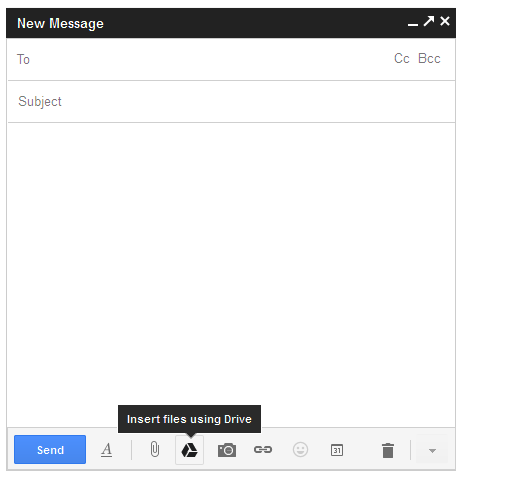 Step 2. The above action opens window from where you may choose file, whichever earlier laying in Google Drive. Select desire one to upload.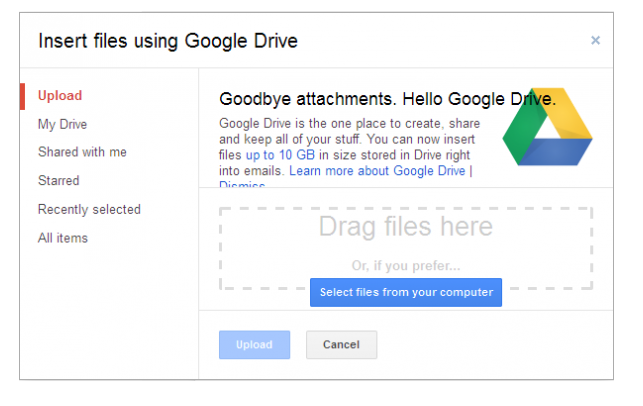 Step 3. While act of uploading is concluded you will see an inline attachment shown in messaging window.
Step 4. Finally click on to Send button for sharing attachment to desire people.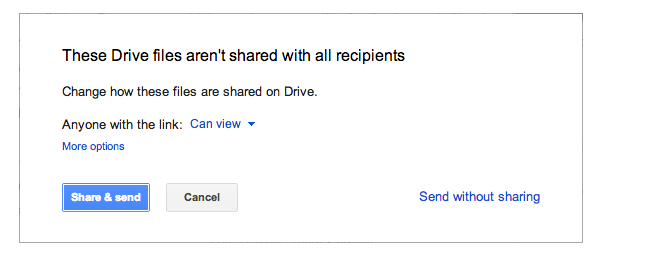 Now users have more power than ever before for sharing larger file. Another advantage of above act is that recipient has always latest copy of files. If you update file there is no need to send it again. This type of arrangements are missing so long. No doubt lates integration will tackle most problematic issue of sharing larger file in Gmail environment.