Opera is one of those web browsers that supports various platforms like Windows, MAC, Linux, Android, etc. The best part of this is it comes with a default Start Page. There are several names to it like Homepage, Speed Dial page, New Tab page, etc. which gets showed up once you access the browser or launch a new tab. If you are using it for a long time, you might have faced some delay issues with Start Page during loading and on-screen display.
This lag occurs due to the loading of website shortcuts thumbnails or homepage. The Speed Dial page consumes time in displaying the content when more than one new tabs are open. So here in this article, you will find the simple way to Speed up Loading Opera Startpage.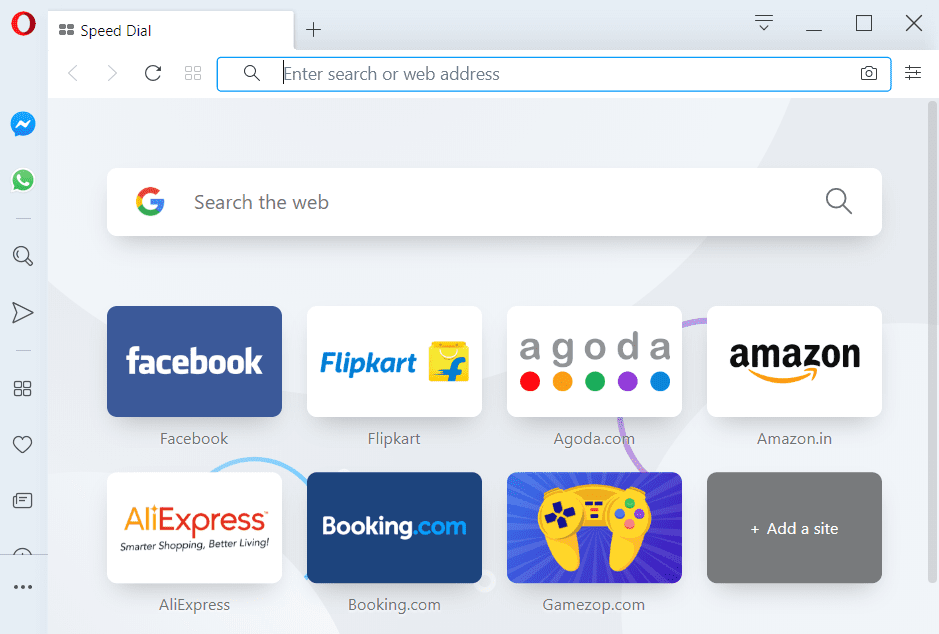 Speed up Loading Opera Startpage
Here is How to Speed up Loading Opera Startpage –
Very recently, the Opera browser came up with an experimental setting "Shared Start Page". It improves the loading time of the Homepage and its contents. By default, this feature is disabled and you can activate it to speed up loading Opera Startpage. Go through the below series of steps and see how to accomplish this task –
Open Opera web browser and insert opera://flags on its address bar.
All the available experiments of the browser will show up on the following page.
A search box will be visible at the top, search for Shared Start Page.
Once the experiment is highlighted, click the corresponding drop-down and click Enabled.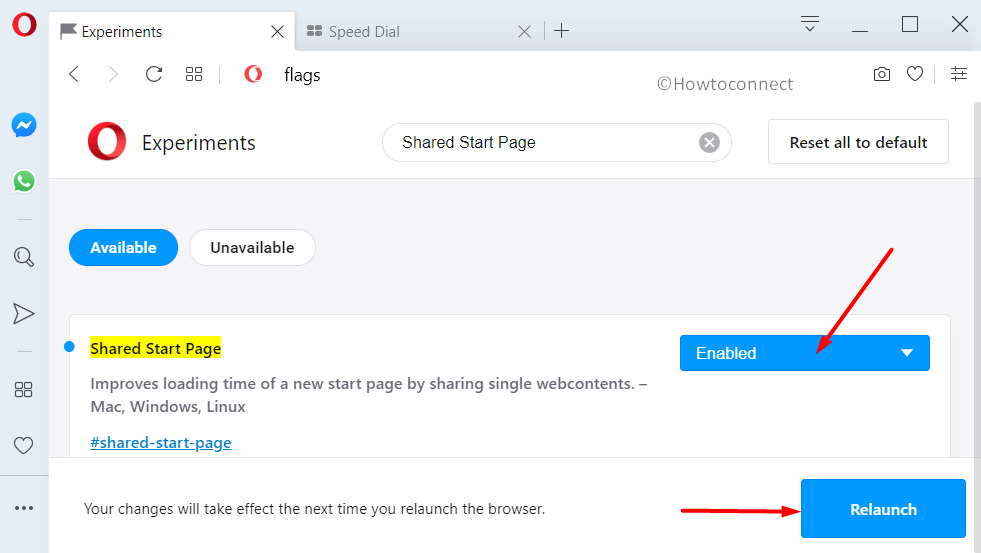 Finally, to speed up the loading time, the browser will ask for a reboot. Click on the Relaunch button.
Upon startup, you would not notice any delay in the launch of the Start page.
More mosts on Opera web browser –
1] How to Install IDM into Opera Browser
2] How to Enable Chromecast Support in Opera
3] How to Begin Private Browsing in Chrome, Firefox, IE, Opera
4] How to Manage Cookies on Chrome, Firefox, IE, Opera, Safari
5] How to Clear Cache in Opera and Internet Explorer Browser
That's all!!!