Entering password every time while you are starting your Laptop or PC creates irritation and burden. But, you can bypass the password to make Windows 10 autologon using the tips we are writing here.
Password is a very delicate thing and it should be there if you are working in a public place. However, if you are working in a cozy environment and don't put too much information on your laptop you can leave the use of Password on the screen. Here, in this Windows 10 tips, we will tell you how to Start Windows 10 Without Password. Note: Whether you are working on Start Screen or on the desktop you can bypass Windows 10 password. You don't need to return back to the desktop from Start Screen.
How to Start Windows 10 Without Password (Autologon)
Press Windows+R together at a time.
Run box spread out. Copy below command and paste in empty space in the box and click Enter.
netplwiz.exe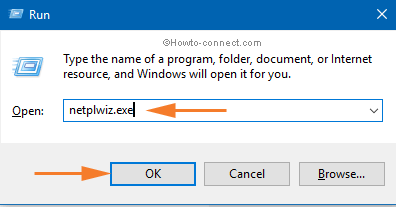 User Account Settings box opens. You find the box before. Users must enter a username and password to use this computer is checked. Uncheck this box and hit Apply.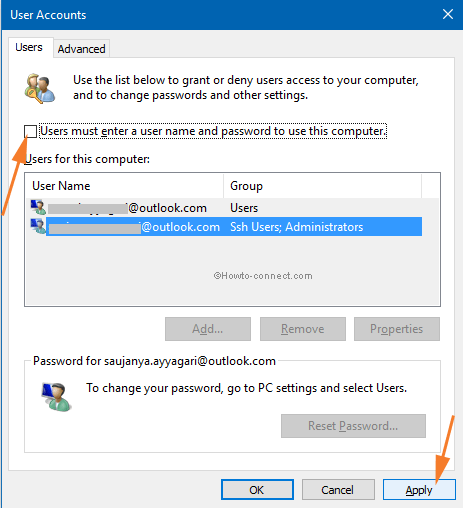 Automatically sign in password box prompts. Write your Password twice and press OK.
This is it which you have to do. Once you have done this, you are free from login each time while opening your laptop.
If the above tip is not working
If the above process is not working on your PC to Start Windows 10 Without Password, you need to tweak registry editor. Registry Editor stores the password and username on a plain text. If you enable autologon through modifying registry editor the PC reads the username and password from here when starts.
Click Windows+R jointly to open Run box. Type regedit in it. Hit Enter.
UAC confirmation dialogue box prompts. Choose Yes.
On Registry Editor Follow  the path below:
HKEY_LOCAL_MACHINE\SOFTWARE\Microsoft\Windows NT\CurrentVersion\Winlogon
Set Default Username
On the right side of the editor find DefaultUserName. Double click on it. Write username (like abc@outlook.com) in Value data and click Ok.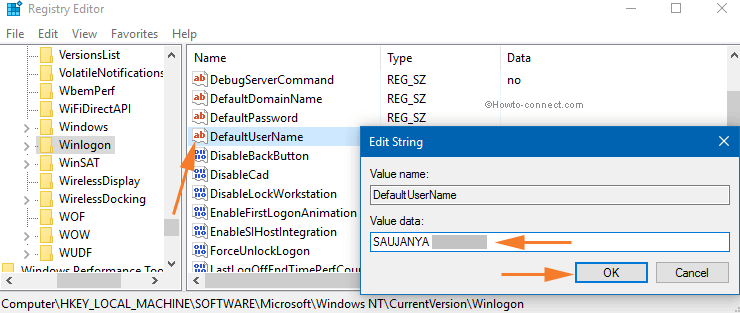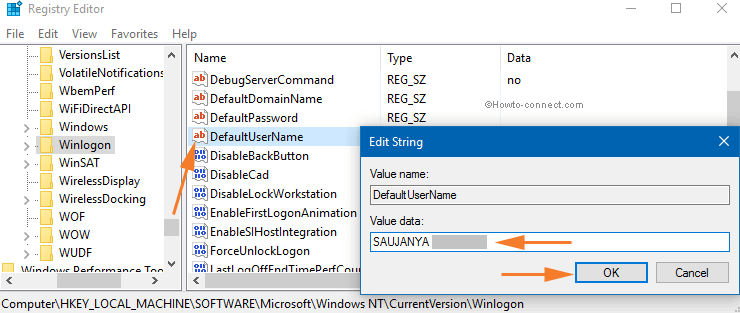 Set Default Password
Find DefaultPassword. Double click on it. Write the Password of the Microsoft account you use to login to the space below Value data and tap on Ok.
Sometime DefaultPassword is not found. In this case:
Right-click on the right side of the registry editor on a vacant area.
Select String Value.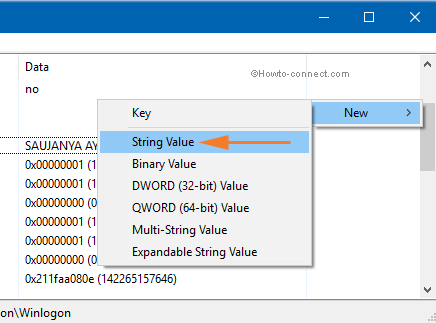 A new string is created in the right section of the running registry editor. Write this string name DefaultPassword.
Put double click into effect on DefaultPassword string and write the Password for your Microsoft account.
Edit or create the string AutoAdminLogon
Look for AutoAdminLogon in the right segment of the Registry Editor.
Double click on AutoAdminLogon.
Write the Value data 1 and press Ok.
If AutoAdminLogon is not found:
If AutoAdminLogon is also absent from the right segment of the Registry editor, create a new one. Do a right click on the vacant place, move the mouse pointer to New followed by a click on String value.
Write down its name AutoAdminLogon.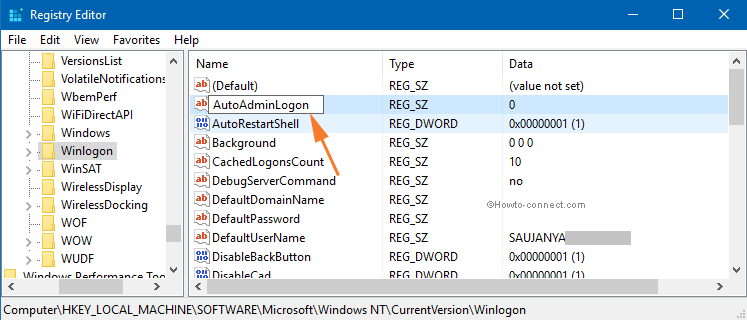 Execute a double click on AutoAdminLogon, write 1 in Value data field replacing 0, and hit Ok.
Shutdown your Windows  10 PC and start without password automatically.