In this crazy world where we are left with so many things to worry about, all of us would like to have some peace of mind. Though we can't guarantee about life, a theme pack will surely pacify your mind while using Windows 10 PC. You must individualize your desktop wallpaper with newly released theme named Take a Moment PREMIUM.  This personalize app is made up of 10 premium quality 4k images which will make your desktop background look tranquil.
Take a Moment PREMIUM theme is free to get moreover people of all ages can own it. Volume of this pack is below average which makes the app user-friendly from all aspects. Only thing you would need while downloading the theme is a Microsoft account which can be used on up to ten Windows 10 devices.
Take a Moment PREMIUM
Here is how to download, install, and set Take a Moment PREMIUM Windows 10 Theme –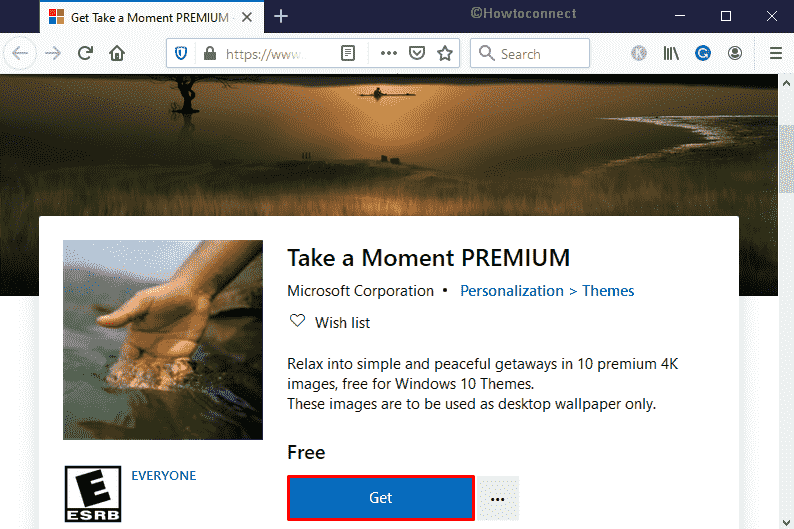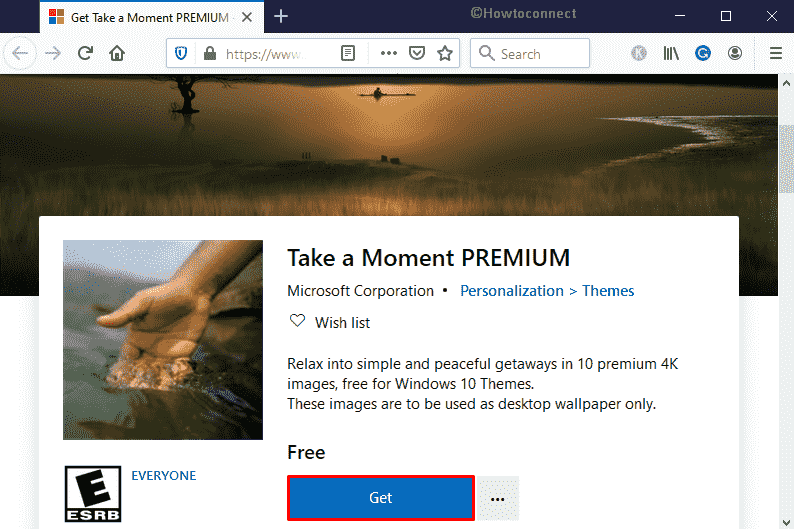 Once again, click Get button when Microsoft Store becomes visible with inside information of the Windows 10 theme.
Wait until the downloading process finishes so does the installation.
After getting notified about the completion, click on Apply.
When Theme settings page appears, move to its right surface and opt for the item you just got.
As an alternative, open Microsoft store directly from start menu and search for Take a Moment PREMIUM Window 10 theme. After getting the same, enter into its specification page, followed by clicking on Get. Later on, navigate to Start => Settings => Personalization => Themes and pick out the downloaded theme from the right column.
System Requirements
There are some basic prerequisites your Windows 10 PC should fulfill to run Take a Moment PREMIUM theme smoothly.
First of all, Windows 10 version should be equivalent to 14951.0 or higher.
Secondly, system architectures ought to compatible with  x86, x64, ARM, or ARM64.
Last but not least, the Windows 10 device must support English (United States) as default language.
That's all!!!